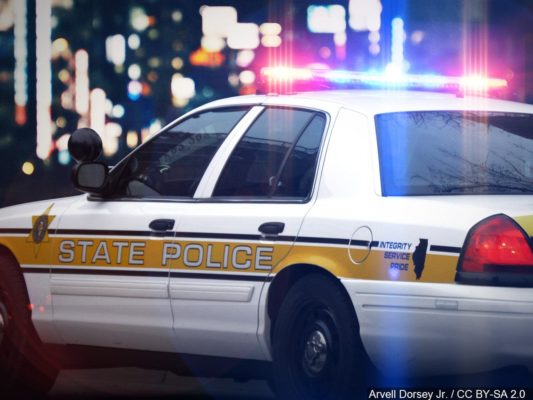 Illinois State Police are investigating three weekend crashes in the area.  The latest happened yesterday (Sunday) in Wayne County.  According to preliminary data, troopers say 21 year old Rachel Paul of Missouri was westbound on I-64 near milepost 108 when she left the roadway and struck the guardrail.  After the impact, her Toyota Rav 4 traveled down an embankment before coming to rest in a wooded area of the median.  Luckily, Paul was able to escape the vehicle before it caught fire.  She was taken to a local hospital for treatment of non-life threatening injuries and cited for Improper Lane Usage.  That crash happened around 12:40pm.
State Police say two other crashes happened on Saturday in Saline County.  The first, in the noon hour, involved a single vehicle, a 2014 Nissan Pathfinder driven by 59 year old Denise Thorne of Eldorado.  Her and her passenger, 66 year old John Thorne of Eldorado were taken to a medical facility for treatment of injuries after law enforcement say Mrs. Thorne failed to stop at a red light at the intersection of Route 45 and Small Street in Harrisburg.  Another vehicle was turning at that intersection; Thorne was able to avoid a collision but her vehicle veered off the roadway and came to rest in the Kroger parking lot.  She has been cited for Disobeying a Traffic Control Device.
The preliminary investigation of a Saturday afternoon crash indicates 30 year old Noah Thillet of Shawneetown was turning southbound onto Illinois 142 from Bixler Road around a quarter after 3pm.  In doing so, he failed to notice a 19 year old from Harrisburg, Riley Harper on his 2004 back Honda Shadow motorcycle.  Harper collided with Thillet's Chevy Captiva.  Harper was taken to a local hospital for treatment of injuries.  Thillet was cited for Failure to Yield while Harper ended up cited for Operating an Uninsured Motor Vehicle.