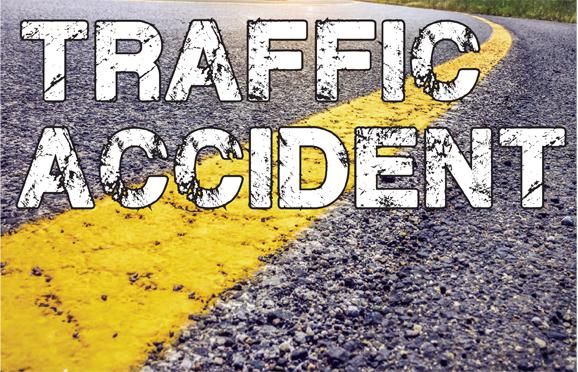 Illinois State Police District 19 responded to three personal injury traffic crashes over the weekend.
40 year old Christopher Smith of Shawneetown was traveling on Big Barn Road, approximately 200 feet southeast of Mouth Road, in Gallatin County, Saturday night around 8:00 PM, when he lost control of his Yamaha ATV and overturned. He was taken to a local hospital with injuries. Smith was cited for Driving on a Revoked License, Improper Lane Usage, Driving too Fast for Conditions and Improper Operation of Non-Highway Vehicles on Streets, Roads and Highways.
23 year old Abel Bautista Sanchez, along with passengers 18 year old Cesar Bautista, 20 year old Pedro Bautista, and a 14 year old female juvenile, all of Marion, were traveling westbound on the I-64 off ramp to Skeeter Mountain Rest Area, Sunday morning around 6:23 AM, when Abel failed to negotiate a turn, causing his 2005 Toyota to slide down an embankment and strike a tree, then spinning around backwards and sliding into a concrete culvert with its rear end. Pedro Bautista was transported to a local area hospital with serious injuries. Abel was issued a citation for Failure to Reduce Speed to Avoid an Accident.
25 year old Brian T. Skinner of Christopher, along with passenger 36 year old Kristopher M. Melia of Marion and 56 year old Lisa Wenzel of Desoto, were traveling northbound on U.S 45 approaching the intersection at IL. RT. 142 in Saline County, in a 2019 Ford Ambulance, with lights and siren activated, when Skinner failed to yield at the red light before proceeding through the intersection and was struck by a 2006 Dodge Dakota, driven by Brian K. Baird, 44, of Harrisburg. Baird was traveling southbound on IL. RT. 142 approaching the intersection of U.S. 45 and had the green light to proceed through the intersection. Melia and Wenzel were taken to an area hospital with minor injuries. Skinner was issued a citation for Failure to Yield at a Stop Intersection. Illinois State Police were assisted by the Eldorado Police Department, Eldorado Fire Department, Saline County Sheriff's Department, Deaconess Ambulance, and Jones Towing.