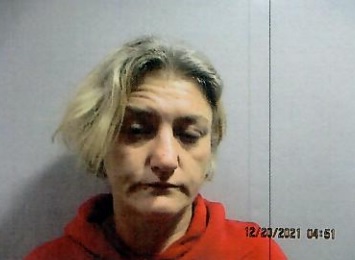 The White County Sheriff's Department wasn't fooling while serving arrest warrants on April 1st. At around 5:45 p.m. on Friday, officers with the WCSD were on patrol when they observed 43 Miranda K Travelstead as a passenger in vehicle. Travelstead, was known to be wanted on a White County Warrant. When officers made contact with the individual, she was placed under arrest and taken to the White County Jail. A search of Travelstead resulted in no Contraband or weapons. Travelstead was wanted on a warrant for Aggravated Battery.
Bond was set at $2,500. No court date has been set at this time.
And at around 6:45 p.m. on Friday, an Officer with the White County Sheriff's Department observed William L Holloman riding on a lawn mower between 6th and 7th street and knew that he was wanted. The Officer made contact with Hollomon and placed him under arrest. A search of Holloman was clear with no contraband. Holloman was arrested on an FTA warrant for Criminal Trespass to Residence.
Bond was set at $500