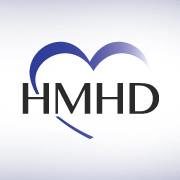 It's been a journey of more than a year, including planning, building the new system, transferring data, training, testing, and more, as Hamilton Memorial Hospital District officially moves to a single, integrated Epic electronic health record (EHR) system on September 17, 2022.
Epic, the EHR used by the majority of top-ranked healthcare systems, provides the most complete record of a patient's health on a single platform. In addition, MyChart is a robust patient portal for helping manage and receive information about patients' health, view test results, and even pay bills online.
"For years, using the same highly coordinated Epic EHR in our rural communities that are used throughout the nation had been a seemingly unreachable goal. Now, electronically connecting our local healthcare services and patients through Epic is a reality which will both better coordinate and improve the quality of care provided to the patients we serve," said Victoria Woodrow, Chief Executive Officer of Hamilton Memorial Hospital District.
Hamilton Memorial Hospital District staff and operational leaders have helped to ensure readiness across key areas through training, workflow understanding, registration, and scheduling.
A team of more than 40 SSM Health IT professionals and clinicians have been working with Hamilton Memorial Hospital District to ensure the EHR implementation and go-live process runs smoothly. SSM Health is a Catholic, non-profit health system with 23 hospitals across four states, including Illinois.
"Hamilton Memorial Hospital District and SSM Health Epic teams are wonderful examples of collaboration and teamwork that are helping to make exceptional care affordable and accessible to everyone," said Michael A. Baumgartner, Regional President of SSM Health Southern Illinois. "As a patient, I have seen firsthand the advantage of having all my medical records available to my provider."
On September 17, Hamilton Memorial Hospital District will go live with the Epic EHR. In addition to providers and staff, SSM Health representatives will help navigate the transition, which will begin at 12:01 a.m. To assist with the Epic EHR transition during go-live and for the weeks following, patients are asked to arrive at least 15 minutes early to complete the registration process.
"The new Epic EHR affects every department of our hospital and family clinics, so please be patient with our staff and caregivers as they use the new system – we've worked very hard to make this as seamless of a transition as possible," stated Woodrow.