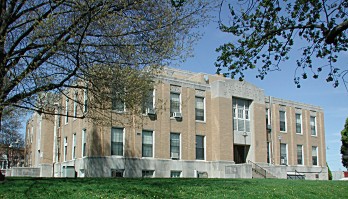 Hamilton Memorial Hospital Auxiliary Gift Shop Hosted the Grand Re-Opening
Hamilton Memorial Hospital District (HMHD) Auxiliary Gift Shop had its grand reopening last week. The event took place in the hospital gift shop located at 611 S Marshall Avenue in McLeansboro.
Light refreshments were served and a Hamilton County Chamber ribbon cutting took place to celebrate this milestone.
"After a year of waiting, we are extremely excited to get back in the gift shop," said Pam Flannigan HMHD Auxiliary President. "During the COVID-19 pandemic, the gift shop remained closed for the safety of our Auxiliary volunteers, and our customers. However, we could not be more excited to be back in the gift shop and seeing everyone again," continued Flannigan.
The Gift Shop offers items such as jewelry, home décor, gifts, candles, candy and more, and is open Monday-Friday from 9 am-1 pm.
For more information about the Gift Shop, call 618.643.2361 extension 2520.