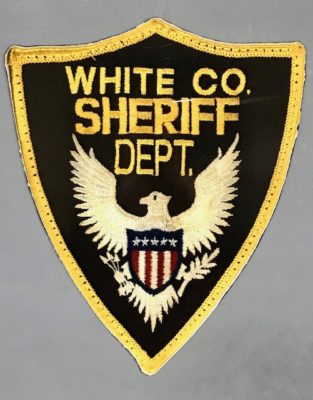 A Crossville woman is back behind after being arrested on multiple charges Monday. On May 29th, Sgt Craig Poole with the WCSD was dispatched to a residence in the county in regards to a burglary and criminal damage report. Sgt Poole spoke with the homeowner who stated while they were gone someone had damaged their truck, kicked in the front door and stole multiple items throughout the residence and property. The report states windows have been busted out of the home and that a johnboat and UTV were also stolen.  Upon further investigation 41 year old Samantha Combs-Hallam of Crossville had become a person of interest in the case. According to information received, Hallam had been seen in the Phillipstown area a few days prior hauling a johnboat.
While investigating the theft case the Sheriff's Department was called to a residence in Maunie in regards to Hallam being on the property and refusing to leave. During the course of investigating the call, Deputy Brown informed Hallam that she was being detained until the investigation was over. Hallam became combative and was placed under arrest for Resisting a Peace Officer.
Deputy Michael Brown then spoke with an individual in the Phillipstown area who stated that Hallam had left the boat at a family members property due to having difficulty pulling it. Once it was verified that the boat was in fact the one that was stolen, Sheriff Weiss stated there was enough probable cause to arrest Hallam for the theft.
Sheriff Jordan Weiss stated that during the course of the investigation and interviews being conducted, multiple items that were taken from the residence were recovered.
Hallam is being in the White County Jail without bond and is being charged with Residential Burglary, Theft and Resisting a Peace Officer. She is scheduled to appear in front of Judge Webb on June 12th at 10 AM.