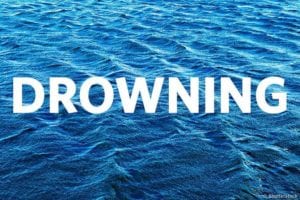 Grayville Man Dies in Boating Accident
A boating accident on the Wabash River at Grayville over the weekend claimed the life of a 51 year old Grayville man.
According to reports, Bruce Guthrie was found dead in the river Saturday afternoon after a search that began Friday evening. The reports noted, three men were in the boat, which began to take on water and capsized shortly after 5 Friday. One of the men was able to make it to the Grayville boat ramp safely.
The second man made it to the island across from the Grayville boat ramp, which is technically in Indiana, but apparently got lost on the island and was not discovered until Saturday morning.
The third man, Guthrie was not found until shortly after 1 Saturday afternoon. He was found in the river.
Grayville police, Little Wabash Fire Protection District, White County Sheriff's Department, Adam Allen and the White County Coroner Chris Marsh all participated in the investigation.
The Gibson County Coroner took control of the deceased as the death occurred in Indiana.
The investigation continues according to authorities.