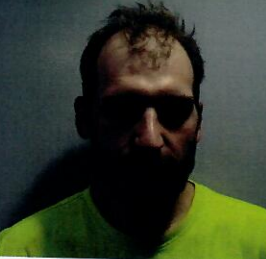 On Friday afternoon Deputy Matt Wicker was on routine patrol when he noticed a maroon SUV traveling Southbound on Route 1 into Crossville. Wicker had recently talked with Grayville Chief Robert Hatcher and was informed that a wanted individual was traveling in that vehicle.  Wicker ran the registration on the vehicle which came back expired. A traffic stop was initiated and with the assistance of Chief Hatcher the officers approached the vehicle and identified the wanted subject, 27 year old Tristan Capps, in the backseat.
While Capps was being placed under arrest he asked if he could bring his bag with him. During the search of the bag a small pink baggy was found that contained a glass pipe with white residue that tested positive for methamphetamine.
Capps is being charged with Possession of Methamphetamine, Unlawful Use of Property and Unlawful Possession of Drug Paraphernalia. He was also wanted on warrants out of Edwards and Posey County.
Capps is being held in the White County Jail on $5,000 bond.