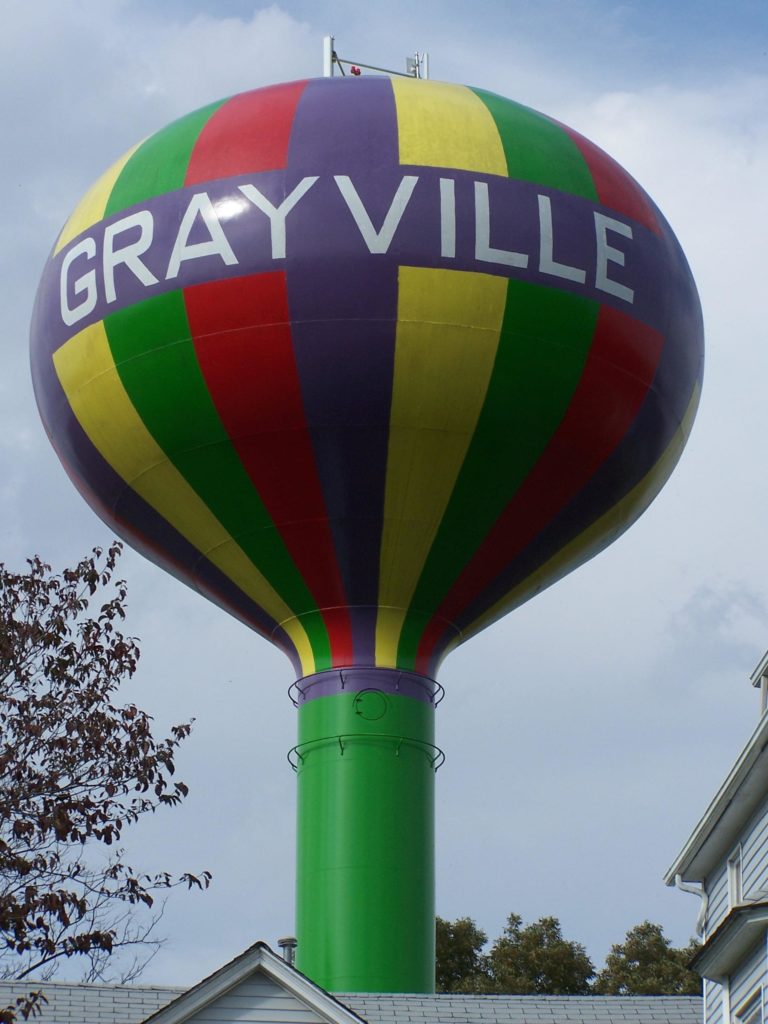 Grayville City Council will meet Monday following a Public Hearing at 7:00 PM regarding open bids for the sale of real estate at 407 N. Middle Street.
Due to COVID-19 guidelines, City Council Meeting attendance is limited to the members of the Council, Clerk, Treasurer, City Attorney and news media. The public is invited to watch the Meeting and Public Hearing via Facebook live. https://www.facebook.com/cityofgrayville/ Click on the live video.
Any questions or comments from the public should be submitted in writing, including name and contact information to the City Clerk by 4:00 P.M., Monday, December 14, 2020. Questions or comments can be submitted by email to: grayville@fronter.com; by facsimile to 618-375-7869; or by calling City Hall at 618-375-3671. Comments and questions will be read into the record during the appropriate public comment time for both the Public Hearing and Regular City Council Meeting.
During the meeting, Council will review the temporary executive powers and disaster declaration. That will be followed by an Executive Session for the purpose of pending, probable or imminent litigation and the purchase or lease of real property for the use of the public body, including meetings held for the purpose of discussing whether a particular parcel should be acquired and any action necessary as a result of the Executive Session regarding litigation or the purchase or lease of property for use of the city.
Old business discussion will include the Liquor Ordinance Amendment, the Bulk Water Operating System, 2nd Readings and Passage of Tax Levy Ordinance No. 901 & Tax Levy Abatement Ordinance No. 902, Police Committee Recommendations on Police Department Building and Municipal Ordinance Violations, a Request for an IDOT Traffic Study to raise speed limit on IL Rt 1 from Gray Street South to I-64 Interchange, Given vs. County Board of White County, an electric upgrade for the campground,Ordinance No. 904 2nd Reading and Passage -No Parking on West North Street, and parking recreational vehicles on City Streets.
There will be new business discussion of Ordinance No. 905 1st Reading Approving the Sale of Real Estate 407 N. Middle Street.
Council will also hear reports from the Treasurer, Police Chief/Utility Manager, City Attorney, Commissioners, the Mayor, and comments from visitors.