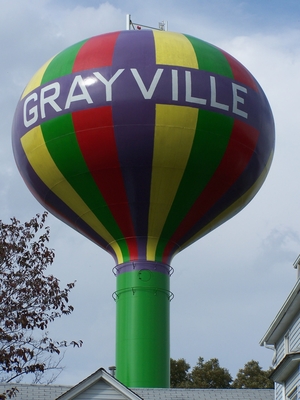 The Grayville City Council will meet Monday at 7:00 p.m. Due to COVID-19 guidelines, attendance is limited to the members of the Council, Clerk, Treasurer, City Attorney and news media. The public is invited to watch the meeting via Facebook live at facebook.com/cityofgrayville
The agenda includes Old Business discussion of the demolition of abandoned properties and the water tower project.
New business will include discussion of Utility Rates, an application to solicit donations, Ordinance 885 Amending the Traffic Code, Animal Control, and the sale of a vehicle.
An Executive Session will be held to set the price for sale or lease of property owned by the City of Grayville.
There will also be reports and updates from the Treasurer, Police Chief/Utility Manager, City Attorney, Commissioners, and the Mayor.