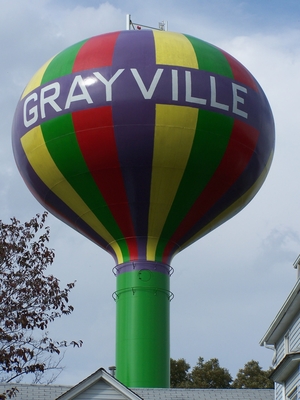 The Grayville City Council met Monday night, though there were no visitors at the meeting. Following approval of the Consent Agenda and the Treasurer's Report, Mayor Thompson read the Utility Manager's Report and gave a routine update. Commissioner Howell reported Water Well #5 is now online and is up and running. Commissioner Baldwin reported on the status of the Emergency Gas Transmission Line Relocation Project saying the water is up and the new section of the 4" Transmission Line will be put online as soon as the river goes down and they can get back to work.
Approval of a request for property in the I-64 Plaza was put on hold while the Council seeks additional information.
Old business included an update on the demolition of abandoned properties. One more property was demolished. Council approved a Developer's Agreement #13 (TIF 1) for Outcast Airbrush, as well as a request for property/TIF Agreement/Loan for Pipher, a request for TIF Agreement/Loan for Mandy's Restaurant, and a request for a Revolving Loan for Tammy Downs. The timber lease was put on hold as was a request for a TIF Agreement/Revolving Loan for Chad Alldredge while Council awaits more information. Utility Deposits for rental property has increased. Water and Sewer Deposit is now $150 while the Gas Deposit remains at $100.
In new business, deemed as an emergency in an emergency situation, Council voted unanimously to give Mayor Thompson authority to take care of financial matters including bill payments and payroll during the COVID-19 "Shelter in Place" and social distancing orders. Should the Council be unable to meet at their next regular meeting scheduled for April 13th, the Mayor will have the authority to approve necessary financial transactions for continued operation.