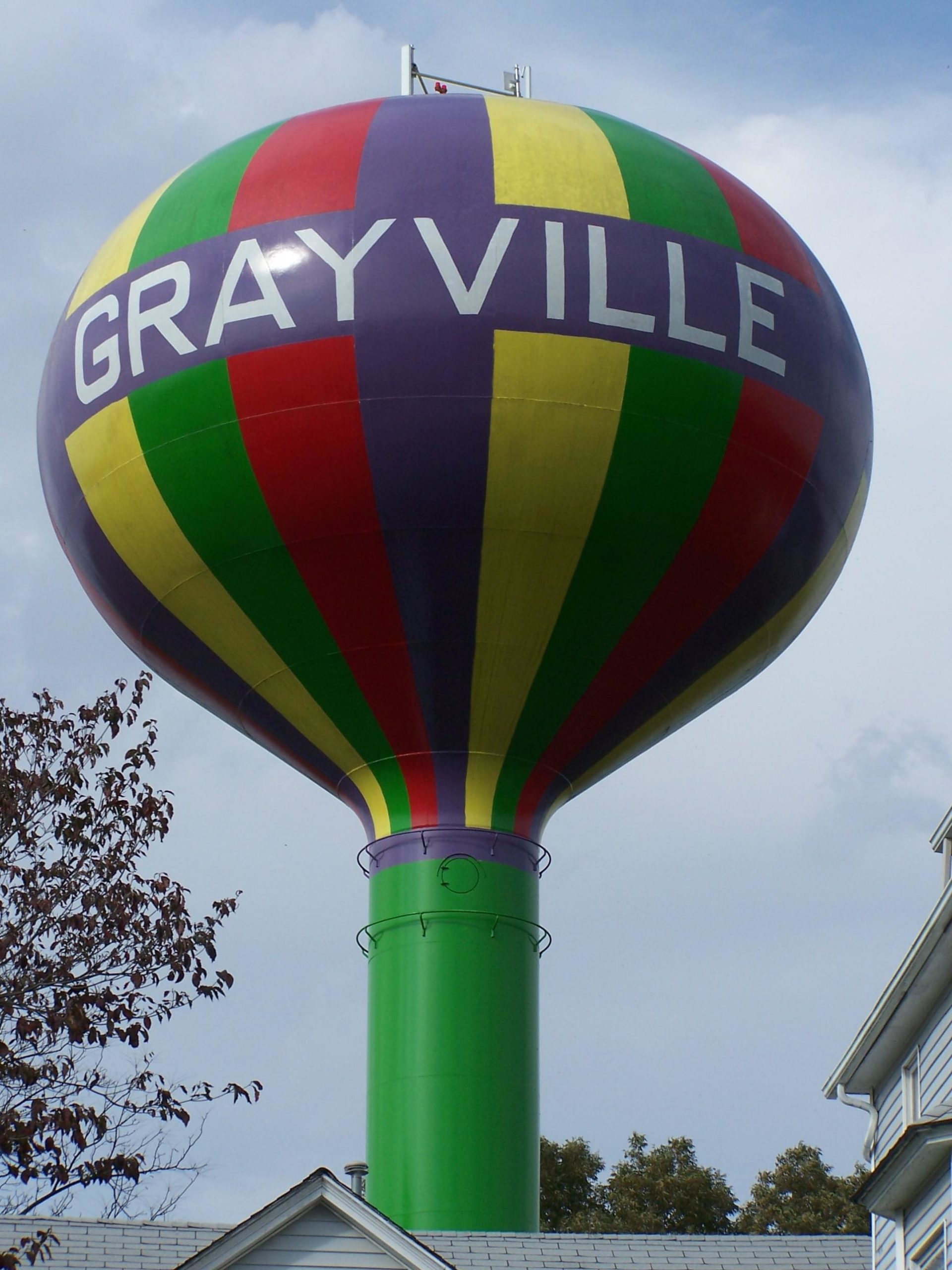 The City of Grayville will hold their next council meeting on Monday, April 12th at 7 PM at City Hall, preceded by a Park Committee meeting at 6 PM.
An executive session will be held to discuss collective negotiation matters between the public body and its employees or their representatives, or deliberation concerning salary schedules for one or more classes of employees.  Also to be discussed is the setting of a price for sale or lease of property owned by the public body.
In old business:  2nd reading of Ordinance No. 911 Zoning Map Amendment, municipal ordinance violation and collection of fines, the swimming pool, liquor license and gaming license requests, an amendment to the Golf Cart Ordinance, generator service contract, 2022 preliminary budget public hearing date of April 19th, the campground, water leak policy, Clearwave contract, the Eternal Flame, and Ordinance No. 908 amending the Zoning Code to add Special Use to the R-2 District.
In new business: the material storage lease for Ameren Illinois, request for TIF 1 Agreement, Remember Our Fallen – Ride to the Wall on May 25th, hobby vehicles, Friends of Grayville request for use of the downtown area for events, Moose Lodge 1960 request for Special Event Liquor License, a Zoning Variance request for Grimm 500 West North Street, Grayville FFA request for approval of a proposed 5K route, update to the traffic schedule on No Parking/Speed Limits, GCAA request for utility assistance, business registry, demolition quote and demolition program, and application for a Memorial Day parade permit.
There will be the usual reports from the Treasurer, Police Chief/Utility Manager, City Attorney, Commissioners and the Mayor.  Also, Purchase Order Approvals and the recognition of visitors: Jonathan and Rhonda Brown, Tony and Sharon Butler and Craig Tupper, all concerning Animal Control.