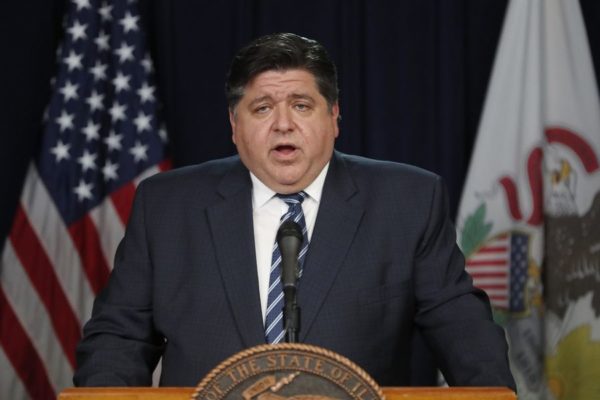 Illinois business hit by losses because of COVID-19 restrictions could collectively be on the hook for a half million dollars in liabilities if Governor Pritzker gets his way.
The governor wants to eliminate state-level tax benefits created as a form of economic relief when Congress passed the Coronavirus Aid, Relief, and Economic Security (CARES) Act.
"There are a number of things that I think should be taken up in the lame duck session – which again is relatively brief – but one of them, which not many people have talked about, is a decoupling issue," Pritzker said during a Jan. 6 press conference. "There's a tax provision, as a result of the CARES Act passage, that would essentially deprive Illinois of revenues that it otherwise should get."
Illinois automatically mirrors certain federal tax changes in the state income tax code unless lawmakers pass a bill to prevent it.
Illinois lost 20,000 jobs from October to November, while the nation overall has experienced seven straight months of job growth. The state's 6.9% unemployment rate remains above the national average. Many businesses are still operating with restrictions imposed by the state to limit the spread of COVID-19, such as an indoor dining ban and the same for bars.
A December survey by the National Restaurant Association found that across the nation the average full-service restaurant had lost 36% of its sales revenue. It found 17% of restaurants have already closed permanently or long-term as a result of COVID-19 and measures taken to limit its spread.