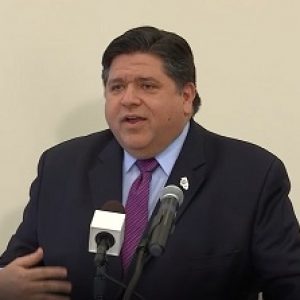 Gov. J.B. Pritzker announced Friday he's freezing the implementation of new business tax credits and calling for legislators to stop changes to the state's income tax framework to save coronavirus-ravaged Illinois just over half a billion dollars.
Outraged Republicans called it "just one more hit" for struggling business owners.
The new, expanded state tax credits would have cost the state $20 million annually, according to the governor's news release announcing the freeze and proposal. They were authorized in 2019 as part of a series of tax changes that were scheduled to take effect at the start of this year.
Pritzker said, "Unfortunately, COVID also hit our state budget, requiring tough choices about what we can and cannot afford," the governor said. "Right now, we cannot afford to expand tax breaks to businesses that already receive tax breaks. As we recover from the pandemic, we must focus on job creation and balancing our state budget. I am confident in our ability to grow our economy and put our state on firmer fiscal footing."
Last month, Pritzker authorized more than $711 million in budget cuts in offices under his control for the current fiscal year in an attempt to close a nearly $4 billion budget gap.
The state's budget office projected Illinois' fiscal problems would continue for the next few years — the office projected deficits ranging from $4.8 billion in fiscal year 2022 to $4.2 billion by fiscal year 2026, according to a report on the state's economic and fiscal policy released in November.