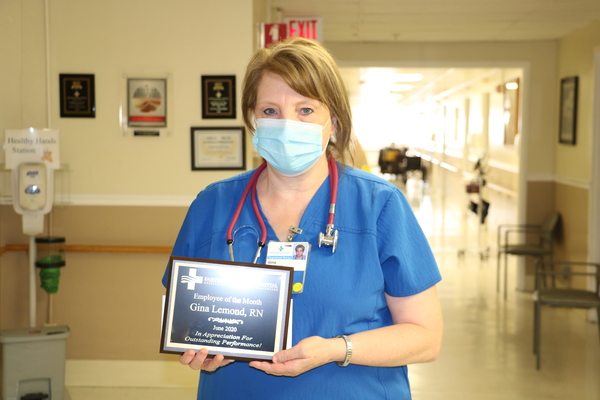 Fairfield Memorial Hospital honors an employee each month who has been nominated by their peers for providing extraordinary patient care and customer services within and outside of the Hospital.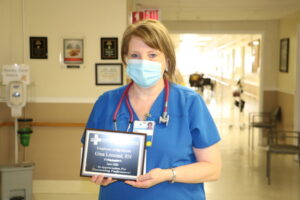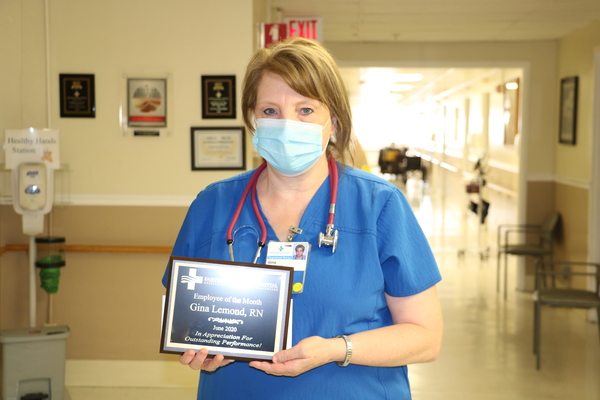 Gina Lemond RN, who works as a Registered Nurse on the FMH Skilled Care Unit, was selected as the June Employee of the Month. Gina has been with Fairfield Memorial Hospital since April of 1992. Gina is always willing to help co-workers out on Skilled Care Unit and typically does so without being asked.
"Residents and their families often comment on the compassionate care that Gina gives to each and every patient. She is a hard worker, who serves as a resource for new staff and is always patient and understanding when asked questions. She often brings in snacks for co-workers to welcome them on their first day on Skilled Care Unit. She is an exemplary nurse and an inspiration to everyone who works with her." commented Mariah Minor RN BSN, Skilled Care Unit Director.
"Gina has been with our organization for over 28 years and has never wavered in her dedication to providing compassionate care to her patients. She is a role model for her co-workers and everyone that comes into contact with her. Fairfield Memorial Hospital is blessed to have such an outstanding nurse like Gina on our staff. " stated FMH CEO, Katherine Bunting-Williams.
Pictured is Gina Lemond RN, Skilled Care Unit Nurse.