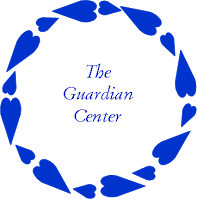 Firecracker 5K Challenge
Area runners are invited to participate in this year's Firecracker 5K Challenge as part of the annual Grayville Days celebration.
The Firecracker 5K benefits the Guardian Center, a non profit organization committed to the protection and healing of physically and sexually abused children and their families and will be held Saturday, September 4.
The race will begin and end at the Depot at the corner of East North Street and South Water Street. Registration will run from 7 until 7:45 the day of the race with the 5K set to go at 8 a.m. One can register early at theguardiancenter.org. Checks should be made payable to the Guardian Center. There is an entry fee of $20 and t-shirts are guaranteed for all early paid registrants, who must have registered by August 20th.
Awards will be given to the top three in each age group following the race. The awards ceremony and hospitality tent will be at the Depot.
Additional information is available by calling Nicole Bradfield at 618-382-8247 or email at nbradfield@theguardiancenter.org
Sponsorships are also being solicited. If you are interested in helping sponsor the 5K contact the Guardian Center. There are several levels of sponsorship ranging from blue level which is a $250 fee; the white level is $150 and Red Level is $50. Along with the company name on t-shirts, website recognition, name and logo featured at the event for the blue and white levels, plus two free registration for the blue level and one registration for the white level.
Sponsorships are needed by August 16, to insure company names are included on the t-shirts.