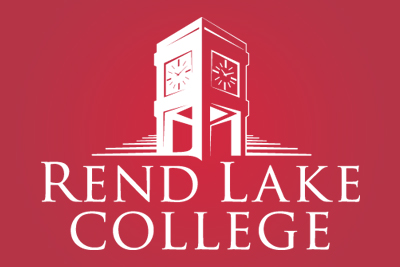 INA, Ill. (March 8, 2020) – If you are looking for a way to spend your days this spring or wanting to learn something new, consider one of the affordable offerings this semester Rend Lake College's community education courses.
Enroll now in one of several available classes. To register or find out more about these classes, contact RLC's Community Education Division 
here
 or by calling 618-437-5321 ext. 1714. Online registration is 
open 
for anyone interested in taking a class.
Beginning MS Excel
: Make working with numbers as easy as 1-2-3 by learning the fundamental operations of spreadsheets. Learn how to use the menu system and toolbars; open, reopen, print and close workbooks; and enter labels. Discover the secrets to adding values and formulas into worksheets, formatting spreadsheets by adjusting the size of columns/rows, using borders/shading, and changing the page setup. The cost is $15.
Instructor: Kelsey Page
Monday, 3/15 5:30 – 7:30 p.m.
Stretch 101
: Enjoy a no-impact, 100%-modifiable, no-weights, no-cardio, no-experience-needed class. You don't have to already be flexible to come to Stretch either! We will use slow-paced gentle stretching to elongate muscles, expand flexibility, help relieve tension and pain, and leave you feeling refreshed. This class is perfect for everyone of all fitness levels. Yoga mat required, and the cost is $5.
Instructor: Charlotte Loss
Tuesdays and Thursdays, 3/16 – 4/8, 1- 1:30 p.m.
Herbs: from Garden to Kitchen
: Learn the basics of how to grow herbs in beds and containers. Learn how to identify, harvest and preserve your fresh herbs. Discuss the classifications of culinary herbs and extend your culinary experience by interacting with a Rend Lake College chef through Zoom! Chef Fairbanks will prepare items using fresh and dried herbs that are local to southern Illinois. Cost is $5.
Instructor: Jeff Fairbanks
Thursday, 3/25 2-4 p.m.
PiYo
: PiYo fuses the muscle sculpting benefits of Pilates, the flexibility advantages of yoga, and cardio, all in one class! PiYo presents a unique total-body workout for people of all fitness levels. You burn calories, but without weights, jumps, or complicated equipment. Yoga mat required, and the cost is $5.
Instructor: Charlotte Loss
Tuesdays, and Thursdays 4/6 – 4/29 4 – 4:30 p.m.
Spring Constellations
: Are you interested in getting to know the stars and constellations of this spring's night sky? If so, this free class is the program for you. RLC professor Greg Hollmann will share resources and tips on how to locate the most well-known groupings of stars that are visible in the spring sky. Information will also be shared on how best to view the Lyrids meteor shower that will peak in mid to late April. The class coincides with the spring constellations and the Lyrids meteor shower.
Instructor: Greg Hollmann
Tuesday, April 13 7 – 9 p.m.