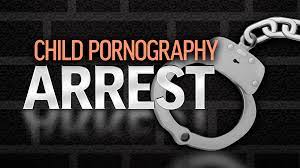 Illinois Attorney General Kwame Raoul announced his office has charged a Wayne County man with alleged possession of child pornography.
Raoul's office charged 53-year-old Brian J. Wallace of Fairfield in Wayne County Circuit Court with 11 counts of possession of child pornography, a Class 2 Felony punishable by up to seven years in prison.  Wallace's bond was set at $500,000.
Investigators with the Illinois Attorney General's Office as well as investigators with the Wayne County Sheriff's Office conducted a search of Wallace's residence in the 1900 block of Illinois Highway 15. Following the discovery of evidence, Wallace was taken into custody.
Attorney General Raoul's office is partnering with Wayne County State's Attorney Kevin Kakac's office to prosecute the case.