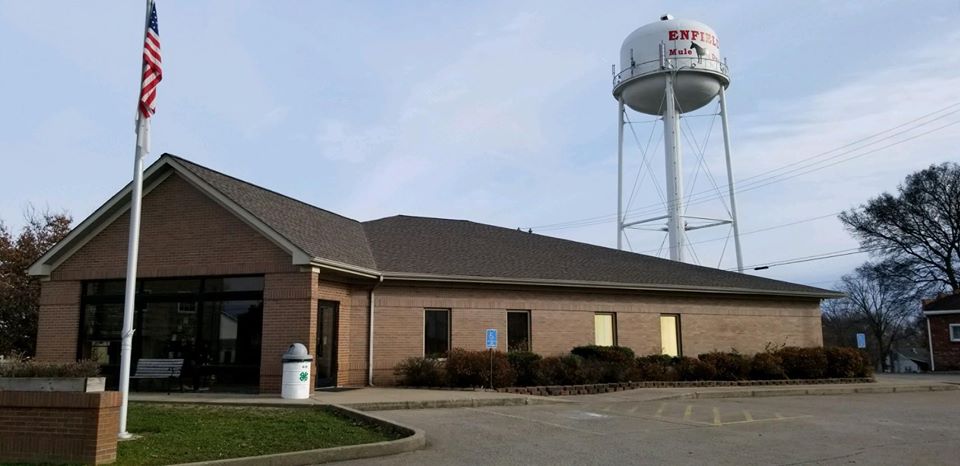 The village of Enfield held its regular monthly meeting last night instead of the regular February 16th date due to the bad weather.
The board approved Gina Cushman as interim board member, replacing Mary Doerner, who passed away recently.  Cushman is a science teacher at the NCO elementary school and does grant writing for the Norris City school district.
The board also approved the Auxiliary Police ordinance, which allows Police Chief Mark Worlds to hire and train a part-time officer.  Worlds would make a recommendation on who he would like to hire pending approval by the board.
In the police report, two stolen four-wheelers were recovered and they are looking for the owners.
The situation with the Gupta property is now completely taken care of.
Rhonda Pierce addressed the board about putting a mobile home near the WADI office as soon she is able to purchase the property to put it on.  Mayor Tom Harbour noted that they moved out of town twice in the past and left unpaid bills behind both times.  The board members agreed that they would have to make total restitution before they would consider allowing them to locate their mobile home on the property.
There will be an Egg Hunt at the park this year on Easter Sunday, April 3rd, promptly at 1 PM.  The wearing of masks will be required for all who attend.
The board went into a five minute executive session and determined that all village employees will be paid for COVID related illnesses if they miss work.