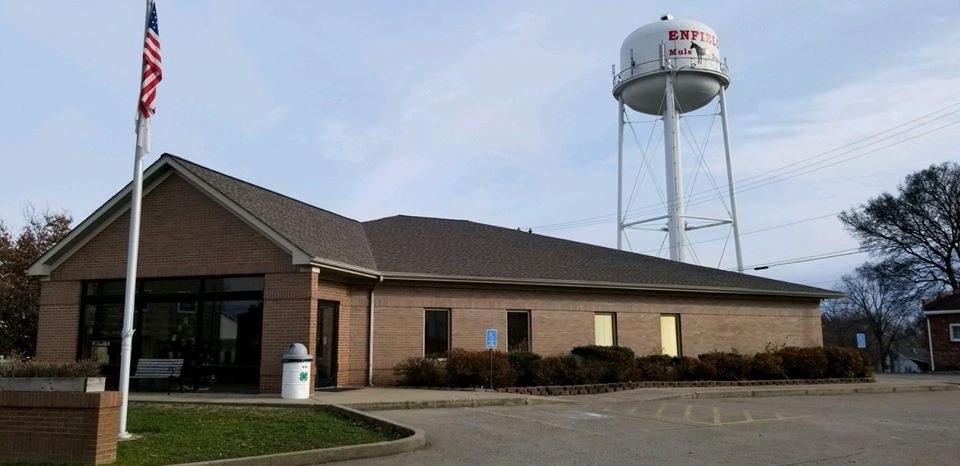 The Enfield Village Board met last night.
The board approved the amended Fiscal Year 2020 Budget based off of numbers from the previous year.  The tax levy ordinance was also approved.  A 30 minute public hearing on the budget was held prior to the regular meeting.
Two ordinances were approved authorizing the village to sell two properties: at 108 Sacramento Street and at 304 West Main Street.  They will advertise for bids in which the village can accept or reject any offer.  There is a minimum bid on each property of $3,500.
Several residents who own derby cars asked the board for clarification on the village's intent to have junked vehicles in people's yards removed.  Board members said they don't have a problem with derby cars as long as they are insured, licensed and able to be driven as specified in the Enfield ordinance.  The board will look into possibly revising the ordinance on junked cars at next month's meeting.
Mayor Tom Harbour said there haven't been any problems with semi trucks near the grain elevator as were discussed at last month's meeting.
In the police report for September, residents were cited for three illegal and two legal burns, three citations were issued for dogs running loose and an abandoned vehicle was towed.
Trick or treating on Halloween will be allowed from 4 to 8 PM on October 31st and residents should turn on their porch lights if they are willing to hand out treats.  Trunk or treating will be held outdoors.
The board approved a $100 donation for the NCOE yearbook.
Mayor Harbour reminded everyone to vote in the upcoming election.