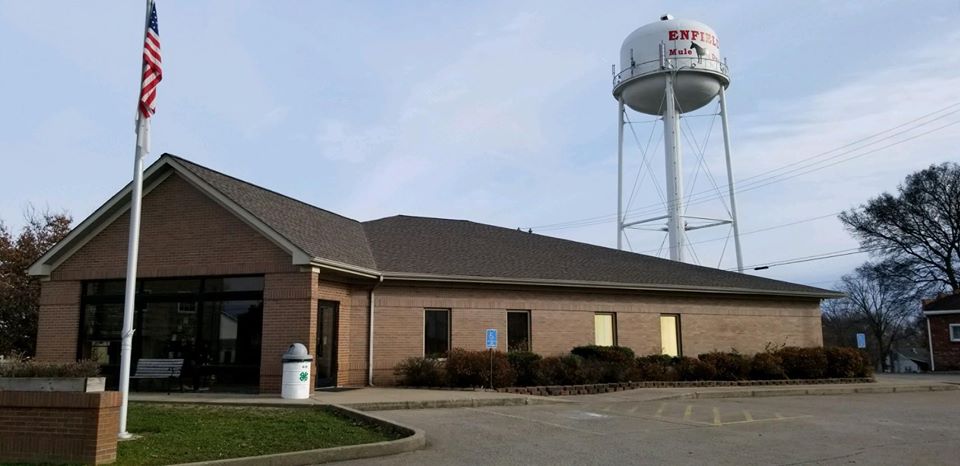 The Enfield Village Board met in its regular monthly session last night.
A group of about a dozen truckers and farmers attended the meeting to make a complaint about the difficulty for them to travel the roads, especially Carl Cushman's road and Brock Street and roads to the grain elevator, with their large vehicles as there's not enough room to make turns without causing damage to those roads.  The village has attempted to put up signs alerting trucks not to travel on them, but some have ignored or taken them down.  After a lengthy discussion about ways to solve the problem, it was agreed that the people driving the trucks would try to find different routes or ways to maneuver the roads without tearing them up, and discus the issue again at next month's council meeting.
Justin Dartt of Caitlin Keepes CPA presented the village audit.  He said everything went very well with the audit and Enfield is in compliance with all laws.  The board voted to retain Keepes CPA for next fiscal year's audit for a $9,500 fee.
Village attorney Jonathan Turpin presented the Tentative budget, which was approved by the board, and they also approved the prevailing wage ordinance.  The final budget will be voted on at next month's meeting, along with the tax levy.  A public hearing on the budget will take place prior to the meeting.
The police car has been repaired and now runs good.
Illinois Asphalt put the wrong type of oil in the oil truck, which was more expensive, so the village will be giving a discount on the price.
The park will be winterized next month.
The board approved a $100 donation to NCO Artistry.
And a reminder that town-wide cleanup days will be Saturday, September 26th from 7 to 11 AM.  Also, there will not be a Car Show or Mule Days celebration this year due to the coronavirus.