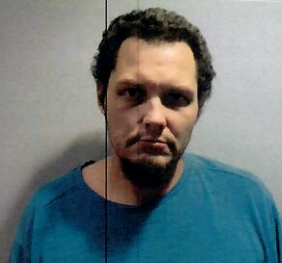 An Enfield man is being held in the White County Jail after being arrested for trespassing. On Wednesday afternoon Deputy Matt Wicker was dispatched to County Road 1100 N in reference to an individual refusing to leave a property. Wicker arrived at the residence and spoke with Henry Pierce and Rhonda Pierce who stated that Henry was called and requested a Deputy and EMS. Rhonda told Wicker that 33 year old Wesley Pierce of Bailey Street had arrived at the home earlier in the day and his behavior had been erratic during the time he was there.  Rhonda stated she wanted Wesley to leave the property.
Wicker talked with EMS who said he was checked over and everything appeared normal. They asked him multiple times if he would like to go to the hospital but he refused. Wicker then spoke with Wesley and asked if he would like a ride home, but he refused that as well.
The Deputy spoke with Rhonda who said she wanted Wesley to be trespassed from her residence. Wicker thoroughly explained to Wesley that he is to leave the property and not return. Wicker again offered Wesley a ride to his home in Enfield, but he again refused. Wesley stated he is free to walk away from the property and didn't want a ride.
About an hour later, Wicker was dispatched back to the residence. With the assistance of ISP Trooper Miller they spoke with Henry who stated that Wesley had returned to the residence. The Officers spoke with Rhonda who said she wanted to file Probable Cause Complaint and fill out a Voluntary Statement Form.
Wicker and Trooper Miller observed Wesley walking down the road away from the residence and left the property to talk with him. Wesley said he had gone back to the property to ask for a drink. Wicker explained to Wesley that he was being placed under arrest for Criminal Trespass. He was transported to the White County Jail and appeared in court this morning where bond was set at $2500. Court records state Wesley is not in a condition to be advised at this time. He is scheduled to appear in court on May 8th at 9:00 AM.