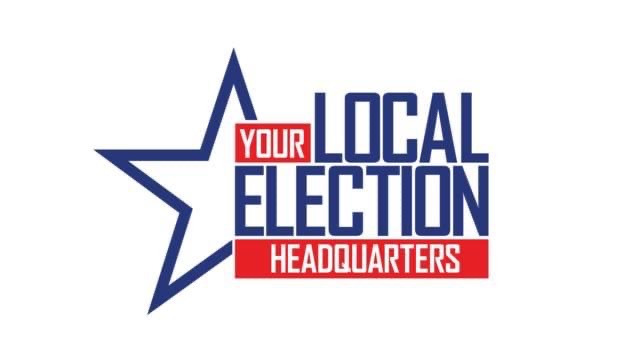 White County will have a new Supervisor of Assessments.  Gary Baxley soundly defeated incumbent Terry Abell by a count of 4,106 votes to 1,501.  In unopposed races, Kayci Heil received 5,079 votes for her new role as County Clerk.  She'll take over for Beth Sell who wasn't seeking re-election.  Mike Baxley ran unopposed to take over the White County Treasurer post and picked up 4,926 votes.  He's replacing Pam Armstrong who didn't seek re-election.  Jordan Weiss, the next White County Sheriff, picked up 5,044 votes. 
White County voter turnout was just under 59% with 5,800 ballots cast.  White County reports 9,845 registered voters for this election cycle.  Find the entire breakdown for White County at https://irp.cdn-website.com/4e51b38b/files/uploaded/Canvass%20Results-11-8-2022%2009-02-47%20PM.pdf
In Hamilton County, nearly 64% of the county's 5,509 registered voters turned out.  A total of 3,518 ballots were cast and 36 mail in ballots are still possibly coming back in to change totals.  It doesn't appear it will change anything however. 
In the County Board race, where 9 candidates were vying for 5 seats, the board will be filled completely with Republicans.  Incumbent Kelly Woodrow was the top vote getter with 2,278 votes.  He was followed by newcomer John Mead picking up 2,119 votes.  Jimmy Johnson was just behind with 2,002.  Incumbent John Chapman will retain his seat with 1,830 votes.  Adam Little will round out the board after picking up 1,771 votes.  All four Democrats fell short.  Retiring County Clerk Mary Anne Hopfinger led the way with 1,358 tallies.  Holden Jackson picked up 914 votes.  Bret Webb picked up 852 votes and Sherry Henderson received 638 votes.
The new Hamilton County Clerk will be Heather Bowman.  She cruised to an easy victory with 2,798 votes to Sam Wilson's 640. 
You can find the entire list of Hamilton County results at https://www.hamiltoncountyil.gov/app/uploads/2022/11/11-08-2022-General-Election-Unofficial-Results.pdf
In Edwards County, Sheriff Darby Boewe picked up 2,545 votes with 12 of 12 precincts reporting.  Five precincts there were voting on two separate Road District Questions.  District 15 passed a tax increase by a mere 5 votes.  The yes's were 59 to 54 no votes.  District 1 however soundly voted down a tax increase.  The no's outweighed yays by a 119-70 count.  There was a 66% voter turnout in Edwards County.