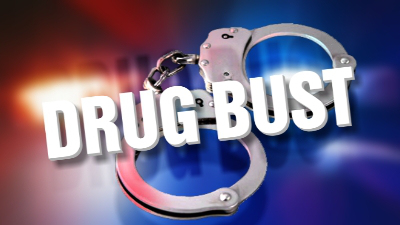 Multiple people are behind bars due to a drug raid that was organized by the Carmi Police Department.  On Monday, October 25 at 11:32 AM, a search warrant was obtained as a result of a drug investigation leading to the residence of 711 N Fifth Street While executing the warrant, 60-year Lonnie Duvall, 61-year old Lisa Duvall,
32- year old Nicholas Hays, 58 year old Michael Welch and 58-year old Sheila Welch were all arrested for Possession of Methamphetamine and Possession of Drug Paraphernalia.
Lonnie and Lisa Duvall of 711 N Fifth Street were also charged with Possession with intent to Deliver Methamphetamine and Unlawful Use of Property.
Sheila Welch was also arrested on a White County warrant for Possession of Meth, Unlawful use of Property, Possession of Drug Paraphernalia and Unlawful Possession of Cannabis in a motor vehicle. Her bond on the warrant was set at $3,000.
The Welch's also lived at 711 N Fifth Street and Nickolas Hays resides at 1304 Oak Street in Carmi.
All of the individuals are being at the White County Jail at this time.