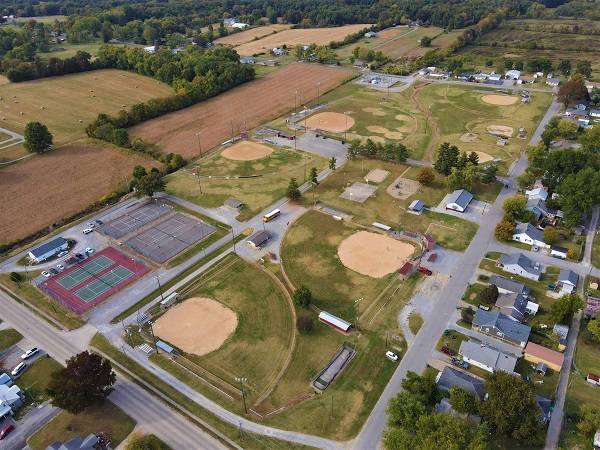 Carmi White County baseball and softball both took it on the chin Wednesday afternoon.  The Lady Dogs were blanked by Gibson Southern at Bradshaw Park.  Liberty Smith took the loss on the mound, pitching 4 innings.  She gave up 8 hits, 6 runs all earned, struck out one and walked one.  Kadie Simmons pitched the last 3 innings surrendering 9 hits and 7 runs while striking out 2.  The Lady Bulldogs couldn't get anything going offensively, only mustering 2 hits over 7 innings.  Lady Titans starting pitcher Stunkel was nearly perfect striking out 12 over 7 innings of work.
Coach Justin Simmons' Bulldogs traveled to Flora Wednesday afternoon and took a 12-5 defeat at the hands of the Wolves.  Sophomore Zach Roark took the loss and struggled with command beaning 3 Wolves in only 1 inning of work.  He walked 2 more and gave up 4 runs in the first to dig the Bulldogs a hole.  The offense went to work and climbed out scoring 5 in the top half of the 2nd, but Flora was relentless adding 2 to re-take the lead in the bottom half, then plated 4 more in the 3rd and added a run each in the 5th and 6th innings.  Brodie Atteberry drove in 2 of the Bulldogs runs with a homer in the 2nd, Cal York went 2 of 3 from the plate including a triple.  Buchanan, Ledord, Niehaus, and York all doubled for CWCHS.  Jacob Lamont pitched the last 5 innings for the Bulldogs throwing 48 of his 86 pitches for strikes.
On the schedule for today, Carmi White County girls track is at West Frankfort and the baseball team will be at Eckerle Park hosting Benton at 4:30 this afternoon.  NCOE baseball and softball are both in action as the Fighting Cardinals host Galatia.  Both of those games get underway at 4:30 as well.