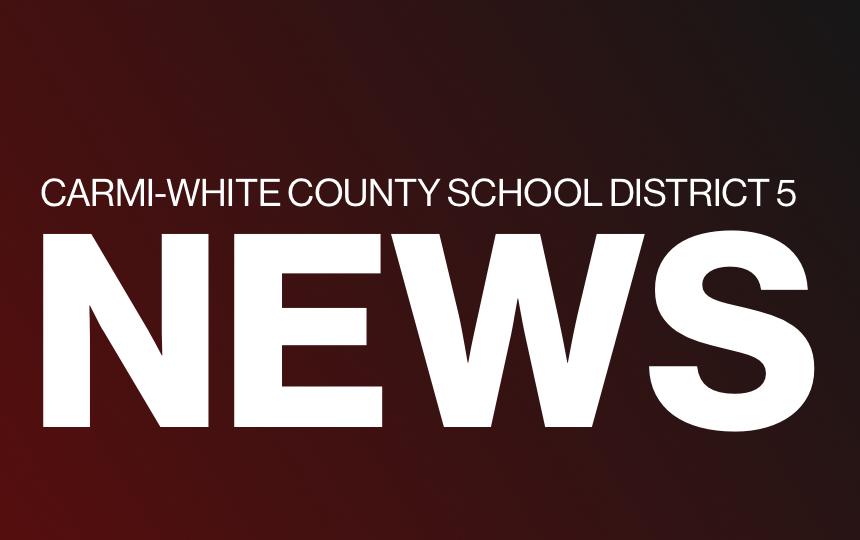 The Carmi-White County Unit 5 School Board met in its regular session Monday night.  Scott Mareing was there and has this report…
The board approved the renewal of the District Commercial and Worker's Compensation Insurance.  They accepted Bushue Human Resources recommendation of Wright Specialty Insurance for package, boiler and machinery, auto, umbrella and legal liability; CFC for cyber liability; Gerber Life for Blanket Student Accident; and AIG for Catastrophic Student Accident; also the Accident Fund for Worker's Compensation;, for premiums totalling $247,047.
They also approved the Elementary, Junior High and Senior High School Handbooks for the 2023-2024 school year.  Most of the information is required or recommended by the Illinois Principal's Association.  The handbooks are available to be viewed by the public at the CWCHS website and will be made available to students on the first day of classes.
In the Superintendent's Report, Jarrod Newell said the opening of school is less than one month away with the first day for students Tuesday, August 15th.  Online registration for students will be from July 24-28 with assistance available by appointment at each building.  August 14th will be a teacher's institute and workday for staff.
The school buildings are being cleaned, disinfected, repaired and updated for the start of the school year.
Lincoln and Jefferson Schools will hold a Summer School Bridge Program from August 1st through the 10th for incoming students to provide support and help them transition into the new school year, and this fall students in grades 3-8 will continue receiving after-school tutoring through the Illinois High Impact Tutoring Initiative, both funded using ESSER funds.  Grades K-2 will receive after-school tutoring through local ESSER funds.
The preliminary budget for the 2023-24 school year is being worked on and will be ready for the August board meeting.
The district has received some additional grants for FY 24 with a Teacher Vacancy Grant for $92,000 and a Digital Equity Grant for $292,000.
Karen Weiss and Griffin Hart from SIC provided updates on the partnership between the Absher Charitable Foundation, SIC and the programs with the new Stanford D. Williams Career and Training Center here in Carmi, which will hold a ribbon cutting ceremony for the building in late July or early August.  High School students will get training in Industrial Maintenance for the first year and Industrial Arts for the second year. The goal is to build a local work force to sustain and grow trained employees for the White County region.  Tuition and fees are free, as are textbooks. Students will receive college credit and scholarship opportunities, connect with local businesses, and are trained for a job right out of college.
Will Knight and Larry Hite gave an update on the District's transportation system.  The district is coping with a bus driver shortage as many school district's are.  They have the same number of drivers as last year.  There are 71 passenger busses, two busses with wheel chair lifts, four passenger vans and three Driver's Education cars among the districts vehicles.  Five new busses were bought last year with air conditioning, and they will purchase five more next year with trade-ins. Also, electrical service for the bus barn will be fixed.  Knight asked everyone to go to You Tube and the District 5 News channel to view a video on bus safety made by CWC students.
The Consent Agenda was approved.  It approved five changes to board policies and approved eight modified board policies, Taylor Bishop's request for a leave of absence for the 2023-24 school year was approved and she will return to work on the first day of the 2024-25 school year, and they approved $50 in donations for the High School FFA program and $670 for the Brownsville School..
Superintendent Newell noted that Rachel Blazier attended her last meeting as Unit Secretary as she is leaving her position and the district is currently looking for a replacement.
The board went into Closed Session at 8:05 PM to discuss Personnel, Student Discipline, Security Procedures, School Building Safety and Security, and the Use of Personnel.