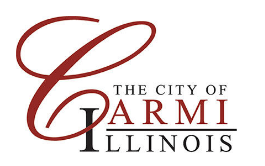 The City of Carmi has received a $100,000 grant from the Illinois Housing Development Authority Strong Communities Program.  The grant will allow the City of Carmi to attempt to obtain and demolish homes that are considered abandoned under the grant program.  The City will be participating in a webinar that will be held mid-February to learn more about how process will work.
The program has stipulations that properties must meet to be considered abandoned.   Once the properties are obtained, at this time, the City anticipates bidding out the demolition.
The Special City Council Meeting Thursday evening was held to pass a resolution that allowed Mayor Pollard to sign the necessary documents for the grant.
Thanks to Holly Healy for this report.