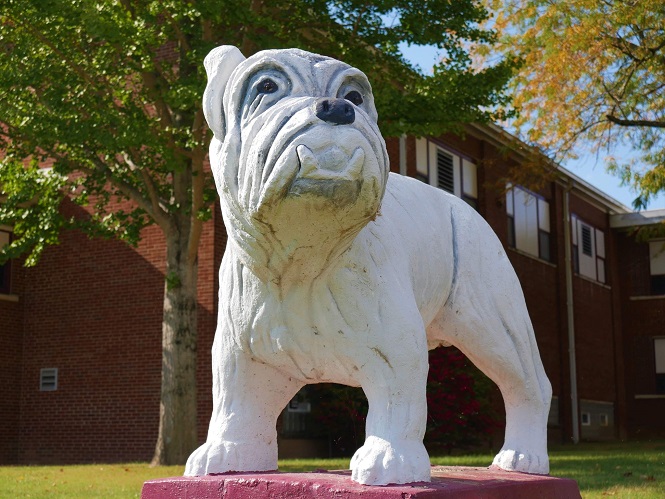 A Carmi White County softball double header scheduled to take place in DuQuoin was cancelled.  Baseball got their games in and the Bulldogs split with the Indians.  The Bulldogs were primed to win game one headed into the bottom of the 7th with a 5-3 lead.  Owen Cornett hit a 2 run walk off however to life DuQuoin to a 6-5 win in the first contest.  The Indians led 3-1 after 5 before Carmi White County unloaded for 4 tuns in the top of the 6th.  Senior Will Ledford was in line for the win, but took the loss for the Dogs in game 1.
The Bulldogs exacted a bit of revenge and righted the ship in game 2 holding on for a 4-3 win.  The teams were tied going into the 7th.  Senior Devin Rankin pitched all but the last out for the Bulldogs, allowing all 3 runs, none of them earned.  He struck out 6 in the outing and walked 4.  Rankin allowed just 3 hits, throwing 66 strikes out of his 107 pitch outing.  Sophomore Tanner Spence recorded the final out and picked up the save with a single pitch in what was a nervous 7th inning after Carmi White County took the lead with 2 runs in the top half of the inning.  The Indians would push one across in the home half of the 7th but that's all they'd get and the Dogs were able to salvage the split.
Coach Justin Simmons Bulldogs are now 5 – 3 on the year.  DuQuoin moved to 9-5-1 on the season.