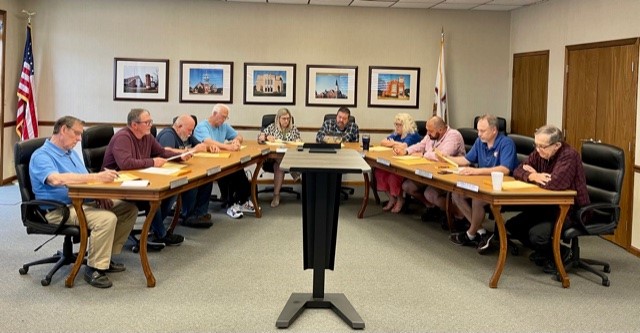 It only took 6 minutes for Carmi City Council to breeze through it's May 3rd meeting.  Council passed a resolution renewing the employee safety incentive program.  Cynthia Atteberry, City Clerk explains…
City employees haven't had an on the job at fault injury since at least 2017 according to Atteberry.
Council also accepted an agreement with IDOT for replacing water and sewer lines for a culvert that runs under Main Street near First Baptist Church.  That roadway was just repaired last year prompting council members to ask why that work wasn't done at the time.  Mayor Jeff Pollard says he asked the same question a hundred times.
Lastly, the mayor says the city is going to be accepting bids for a new trash collector.  It's no secret that Republic has had several issues as of late and with their contract coming up in July, Pollard says council will be asked at their next meeting to approve advertising for bids from potential suitors in the Marion/Carbondale and Effingham areas.
Council adjourned at 5:36pm and will next meet on May 17th.