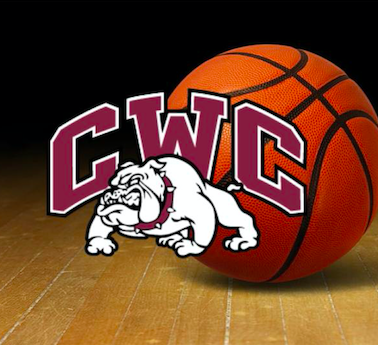 The opening night of the 43rd annual Carmi-White County Invitational Tournament started off with a bang.
Fairfield took down Evansville Day in a 61-57 thriller in Game 1, but they couldn't match the excitement that would take place in Game 2 between Harrisburg and Carmi-White County.
The maroon Bulldogs started off the night on fire, jumping out to an 11-0 lead with just over 3 minutes to play in the opening quarter. Harrisburg couldn't do much offensively early on, as Carmi kept Cameron Ande in check.
Carmi held a 19-8 lead going into the 2nd quarter, then Ande began to heat up. Ande scored 8 points in the final 4 minutes of the half to cut the Carmi lead to 32-26 at halftime.
The two offenses traded places in the 3rd quarter. Carmi could not get anything going, and Harrisburg caught fire. Two baskets by Nate Lawrence, a 3-pointer by Ande and a layup by Karmelo Downey gave Harrisburg a 37-35 lead going into the 4th quarter.
The final quarter was a battle of stall ball.
Harrisburg did their best to keep the ball away from Carmi. Nearly 2 minutes into the quarter, the two sophomores began to make plays for Carmi. Gavin Holloman stole a pass, and hit a layup at the other end. After another Carmi steal Mitchel Edwards hit a contested layup to put Carmi back in front 39-37 with 4:11 to play.
20 seconds later, Ande hit a step-back 3-pointer to put Harrisburg back in front, 40-39.
Two free throws by Landon Driscoll made it a 41-40 lead for Carmi with 9.6 seconds to play in regulation.
In the final seconds, Harrisburg put the ball in the hands of their main man, Cameron Ande. Ande caught the pass in the corner, and attempted a 3-point shot for the win, and he missed. However, he was fouled on the shot.
Ande walked to the free throw line for three attempts with just 2.4 seconds to go.
Ande missed the first, made the second, and missed the third. To overtime we went, tied 41-41.
Edwards began the overtime session with a corner three, his fourth of the night to push Carmi back in front, 44-41.
A Bryce Conner layup made it 46-41 Carmi with 2:34 to play in OT.
Harrisburg answered with a layup of their own to make it a 46-43 ball game.
Driscoll hit two free throws to make it 48-43, but then Harrisburg answered with a basket and a stolen inbounds pass that led to another layup. A 4-point possession cut the Carmi lead to 48-47.
Driscoll went back to the free throw line after a foul. He hit the first and missed the second, but Edwards tipped the rebound back to Driscoll who then hit a contested layup to extend Carmi's lead to 51-47.
Harrisburg scored with 2.6 seconds left to make the score 51-49.
After a Harrisburg timeout, Holloman threw a long inbounds pass to Edwards who threw down a furious dunk as time expired to pull off the 53-49 overtime win.
"I'm proud of the guys," said CWC head coach Kevin Wolff. "It wasn't perfect but we pulled off a good win against a good team."
Mitchel Edwards led the Bulldogs in scoring with 24 points, Bryce Conner scored 11, Landon Driscoll scored 10, Gavin Holloman scored 4, Tyler Goemaat and Trey Dixon both scored 2.
The Bulldogs improve to 14-4 on the year, they will face Mt. Vernon, Indiana on Thursday.