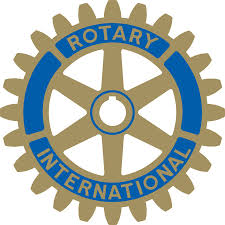 The Carmi Rotary Club
By Randy Adams
Thursday's meeting of the Carmi Rotary club was a rambling affair with several diverse topics covered during the short business portion of the get-together.
Cindy Conley, the club's expert on all things Evansville Otters explained the playoff system in place for this year's Frontier League post season. The Frontier League is broken down in to four divisions, and this year, only the four division winners will make it in to the playoffs. Unfortunately, the two best teams in the entire league are in the same division: Evansville and Florence. What this means, is that one of the two best teams in the league won't even qualify for the playoffs. A month ago, the Otters looked like the clear-cut favorite to win the league, now after a few rough weeks, they are in danger of falling to second place in their division, which would mean their season will be over.
Tom and Sherri Logan told the club about their recent trip to Nashville where they were fortunate enough to attend a show at the Grand Ole Opry. Tom told the group what a great night it was, and encouraged everyone that had never been to put it on their bucket list.
Instead of a raffle drawing for the 50/50 prize, president Patrick Haskell held a coin toss tournament, with Cindy Conley the eventual winner. Cindy failed to pull the winning ball though, so the cash pot rolls over to next week. Randy Adams was named as the day's phantom.
The Carmi Rotary Club meets every Thursday at noon at the First United Methodist Church on Main Street in Carmi. Anyone wishing to learn more about this civic organization is welcome to attend a meeting or speak with any Carmi Rotarian.