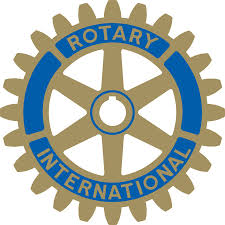 The Carmi Rotary club had a small group in attendance for their weekly meeting at the Methodist Church in downtown Carmi on Thursday.
The main topic of discussion was the upcoming chili feed, which will be held on Friday, April 16th. The location will be East Side Package in Carmi, with service handled on a drive-through only basis. Just pull through the lot and you can pick up your container of chili to take home and enjoy. The cost per quart of the chili is only ten dollars, and the Rotarians will be serving from five to seven pm that evening.
Sherri Logan won the 50/50 drawing but failed to pull the winning ball from the pot, so this week's jackpot will roll over to next week. Don Drone was named the day's phantom.
The Carmi Rotary Club meets every Thursday at noon at the First United Methodist Church on Main Street in Carmi. Anyone wishing to learn more about this civic organization is welcome to attend a meeting or speak with any Carmi Rotarian.
We thank Carmi Rotarian Randy Adams for that report.