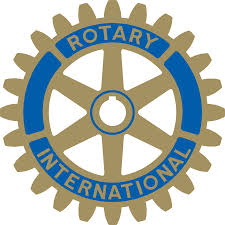 Thursday's meeting of the Carmi Rotary club was a low-key event as the Rotarians primarily focused on a couple of upcoming events.
First up, the Rotarians discussed the upcoming Trivia Contest. This year's fall event will be a little earlier than usual. In year's past, the contests have always been linked to the time change dates. This year's fall contest will be held on Saturday, October 22nd. The first question will be asked promptly at 6:00pm, and the night should wrap up around 8:00. The event will be held at the American Legion on Oak Street in Carmi.
As always, there will be four rounds of ten questions each. The questions will be pulled from subjects such as: history, pop culture, sports, the Bible, and many more. There will be cash prizes for the top three teams, and there will be plenty of food and drink on hand, provided by the Rotarians.
The cost for a four-person team is forty dollars and can be paid at the door.
Next up, the Rotarians had a lengthy discussion of the upcoming chili supper. The club had been talking about returning to a sit-down meal this year after several covid years of take-out service only. The members are now rethinking this idea, since there are several members not available on the planned date, and that will make service and other issues a little harder than usual. The Rotarians brought up several options for places to hold a drive-through meal and decided to table the discussion until next week.
In club business, Dale Peters won the 50/50 drawing but did not capture the day's cash prize. Randy Adams was named as the day's phantom.
The Carmi Rotary club meets every Thursday at noon at the First United Methodist Church on Main Street in Carmi. Anyone wishing to learn more about this civic organization is welcome to attend a meeting or speak with any Carmi Rotarian.