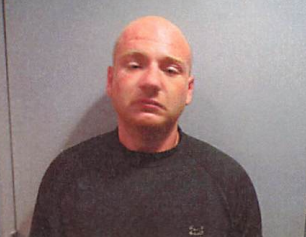 A Crossville man is being held in the White County Jail without bond on multiple drug charges. On October 28th, an Officer with the Carmi Police Department stopped a vehicle on Centerville Road. The driver, 39 year old Heather Stevens of Carmi, was cited for Operating a Vehicle with No Valid Registration. The passenger 23 year old Jeffery Rawlinson of Crossville was arrested for Possessing a Vehicle with an Open Title as well as Unlawful Possession of Cannabis in a Motor Vehicle, Unlawful Possession of Methamphetamine and Unlawful Use of Property. Rawlinson appeared in court this morning, but court records have not yet been updated.
35 year old Tara Keown of 8th Street in Carmi was arrested following a traffic stop on Saturday October 29th for Driving While Licensed Revoked and on a White County Warrant for Driving While Licenses Revoked. Keown paid $500 bond and was released a couple of hours later. She is scheduled to appear in court on November 29th at 9:00 a.m.
On Saturday, October 29th, Officers with the Carmi Police Department were requested to assist White County Jail Officers due to Emilie Bailey causing a disturbance at the jail. Bailey, 21 of Grayville was additionally charged with two counts of Aggravated Battery on a Peace Officer. Bailey was taken into custody on a White County warrant for Driving on a Suspended License. She appeared in court this morning at 10 a.m. Court records have not yet been updated.