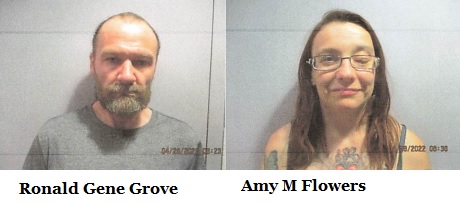 A search warrant executed Thursday evening in Carmi has resulted in the arrests of two White County individuals.  The warrant was executed just after 6:30 Thursday night at 311 Fackney in Carmi.  During the search, officers found 33 year old Amy Flowers of Crossville and 44 year old Ronald Gene Grove of the Fackney St residence and subsequently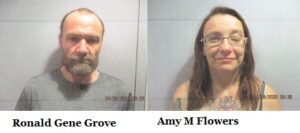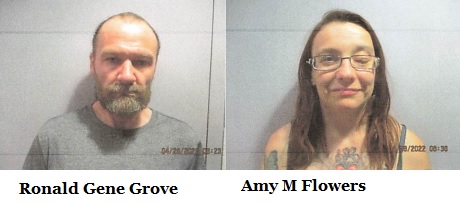 arrested both.  The pair are facing charges of Unlawful Use of Property, Possession of Meth, Possession of Drug Paraphernalia, and Possession of Hypodermic Syringes.  Flowers was due in court earlier this week on similar charges both Monday and Wednesday for a first appearance and status hearing.  Both are currently being housed in the White County Jail without bond.
Just prior to that search warrant being executed, Carmi PD spotted 39 year old Jay Parrish of Mt. Carmel walking at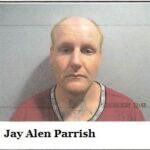 4th and Fackney.  Known to have a Wayne County warrant for Failure to Appear on a meth charge, officers arrested and transported Parrish to the White County Jail.  A search of his person revealed Parrish in possession of a hypodermic syringe resulting in a fresh White County charge.  Bail on Parrish has been set at $1,000.  He's behind bars awaiting transfer.