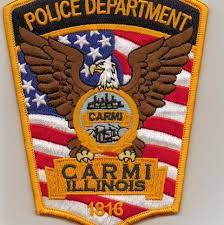 A Carmi man has bonded out of the White County Jail after being arrested for Harassment. At around 6 pm Friday 30 year old Nathaniel Terrell of Stewart Street was taking into custody on a White County Warrant for Harassment Through Electronic Communication. Terrell paid $200 bond and was about an hour later.
No court date has been set at this time.
39 year old David Newman of Maple Street was arrested during a traffic stop in the early morning hours Saturday for Fleeing and attempting to Elude a Peace Officer. Neman was also cited for Operating a Motor Vehicle with Suspended Registration due to Mandatory Insurance. New was transported to the White County Jail where he paid $250 plus a $20 booking fee and was released.
And on Saturday evening an officer with the Carmi Police Department arrested 40 year old Amanda K Mitchell of 4th Street for Driving While License Suspended. She was booked in the White County Jail where bond was set at $250. She paid bond and was released about an hour later.