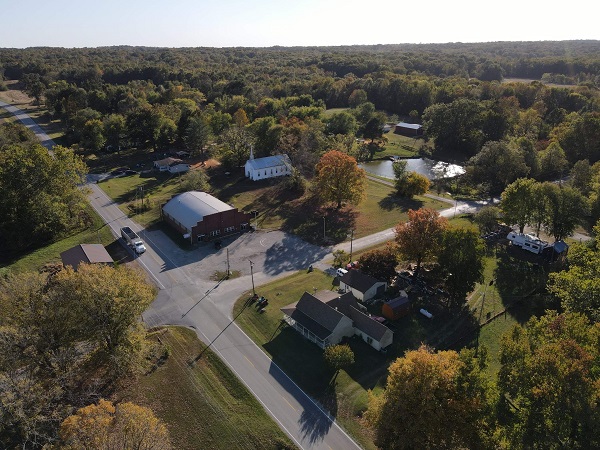 Carmi Mayor Jeff Pollard and City Attorney Greg Stewart are reminding residents once again of potential penalties for failing to obtain the proper building and demolition permits for activity within the city.  At the Tuesday night City Council meeting, Stewart was on hand to go over zoning provisions as laid out.  Mayor Pollard says it continues to be an issue throughout the municipality with residents building and not following procedure to legally do so.  The consequences of failing to do so include the possibility of fines up to $500, hassles with the court, and even the issuance of stop work orders suspending the building project.
Click the link below for Carmi Zoning Provisions…
Council also discussed the proposed nuisance ordinance involving livestock within city limits.  Council members were provided with a draft ordinance to review and they were asked to review with recommendations at the end of the meeting.  The council is expected to finalize and vote on the ordinance at the May 18th meeting.
Click the link below for the Draft Nuisance Ordinance…
Nuisance-Livestock Draft Ordinance
Jansen Auto Group was granted a TIF agreement for a parking lot resurfacing project.  Mayor Pollard says Jansen intents to spend upwards of $67,000 on the south side of their parking lot.  Because it's not a façade improvement, a resolution and agreement are required.  Pollard suggested a $5,000 agreement.  The council agreed.
The city is renewing it's safety incentive program for employees through March 31st of next year.  $25 worth of Carmi Dollars (through the Carmi Chamber) per employee per quarter will be allocated to each full time, AFSCME or FOP employee and also the fire chief that has no "at fault" injuries on the job resulting in a Worker's Comp claim.  Carmi Dollars will be paid out in May of next year.
An executive session was held at the conclusion of general business.  No action followed.