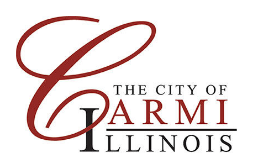 Carmi is about $37,500 closer to having an Arby's after Tuesday's Carmi City Council meeting.  Alderman voted to approve the tax increment financing for renovation of what was The Taco Factory on Falcon Avenue.  Officials were quick to point out that the agreement was with the developer, yet Arby's itself as a corporation has yet to formally announce their intention to open the fast food restaurant.
The City of Carmi is also accepting sealed bids for the sale of excess property.  The public is welcome to pick up bid packets on the 1992 Ford F700 Bucket Truck at City Hall.  The truck has 57,679 miles; the bucket and boom will allegedly not pass inspection and the unit is being sold as is with no warranty.
The board also signed off on the purchase of a used 2006 Terex Hi Ranger TL55 mounted on an '06 Ford F750.  That investment is $67,500.  A series of pay requests, an ordinance and a resolution were all approved Tuesday night as well.
Carmi Council is set to meet again on Tuesday, August 15th.