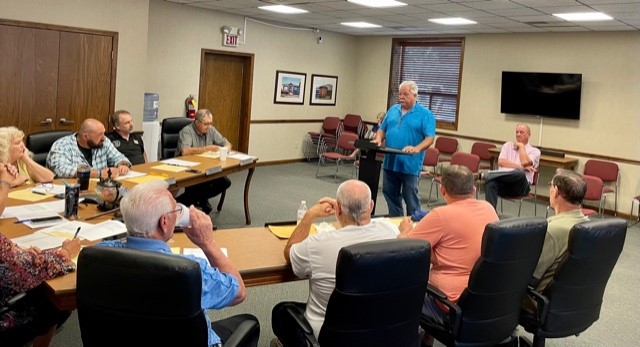 The search for a potential new trash pickup service for the City of Carmi continues.  Carmi City Council was forced to again authorize the Mayor to seek bids with amended requirements.  Mayor Jeff Pollard explains
Dan Hansen, manager of Bulldog Systems was on hand and said they turned in a no bid, but wanted to assure the city they are indeed interested in potentially picking up the service.
In other news, the city has secured more than 2 million dollars in funding to help make improvements.
Additionally, a DCEO grant will assist with the projects bringing the total state dollars to 2,345,000 to help complete the projects.  Mayor Pollard says it's likely residents won't actually begin seeing work being done until spring or summer of next year.
Council will next convene on June 21st at 5:30pm.