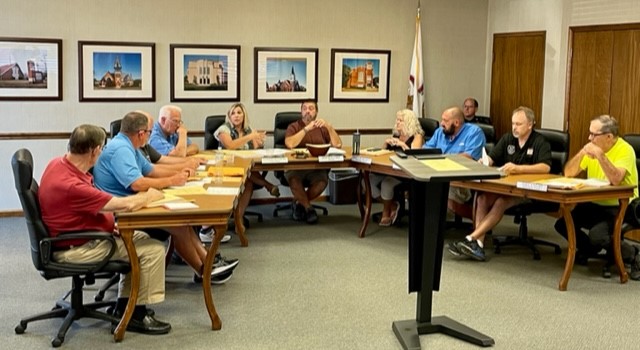 The White County Farm Bureau building is getting some updates with financing through Carmi's TIF 2 Façade Improvement Grant program.  That, one of a handful of business decisions handled at Tuesday night's Carmi City Council meeting.  Farm Bureau Manager Doug Anderson was there to give an update on what to expect.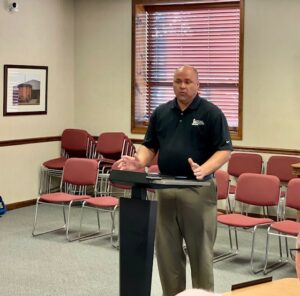 Carmi Mayor Jeff Pollard announced a Trunk or Treat event to be held in conjunction with the Carmi Chamber of Commerce and also Trick or Treat hours for the city at Tuesday's gathering.
The city is also in the process of of making changes to Burrells Woods campgrounds.  Pollard elaborates.
The new system, which officials say should be live within the next 7 to 10 days, will be tied to the http://www.cityofcarmi.org website.  If you have questions, contact Cynthia Atteberry at the city office.  She can be reached at 618-384-2001.  You can also check out details at http:///www.rvparky.com.
Council adjourned at 5:50pm, about 20 minutes after the meeting was called to order.  The next council meeting will be held October 4th.