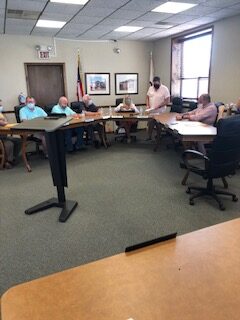 Carmi City Council will meet Tuesday at 5:30 PM in City Council Chambers, 225 East Main Street.
Council will consider and possibly approve a pay request for Brown and Roberts, Inc. for $16,851.62 for the Industrial Drive project, a TIF Façade Grant for NFE Realty, and awarding a bid for a 1987 Ford F800 370 V8 Dump Truck owned by the city.
There will also be reports from Mayor Pollard and Standing Committees, as well as business/comments from visitors, and a Closed Session to discuss property and personnel issues with no action to follow.