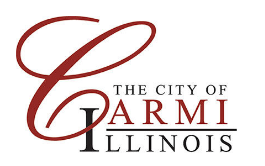 The Carmi City Council met for the second of their monthly meetings on Tuesday evening. With all members present the board tackled the fairly light agenda. Approval was given to seek bids for the Fairground Re-Conductor Project, as well as a resolution to remove the retiring City Treasurer from City Accounts and to appoint the Assistant City Treasurer as City Treasurer. The board approved two pay requests from Brown and Roberts. One for the Grant Administration of the Rebuild Illinois of the Hillsdale area project in the amount of $16,500 and the other for the repairs of the runway in the amount of $18,001.38.  Cathy Seiler was appointed to the library board to fill the term of Dee Ann Maurer who resigned. The term will expire on July 31, 2023. Lastly, the board approved a TIF Façade Grant Request in the amount of $4667.50 for Special Effects on Main Street. There were no reports from Mayor Jeff Pollard and no comments or business from visitors. There were no reports from the committee, however Steve Winkleman did question the progress on the clean-up of the fire that destroyed the old Carmi Lumber building. Mayor Pollard said the only information he has received is that they are waiting for the State Fire Marshall to sign off on the report. No other information is available at this time.
No closed session was held.
The Carmi City Council meets on the first and third Tuesdays of each month.