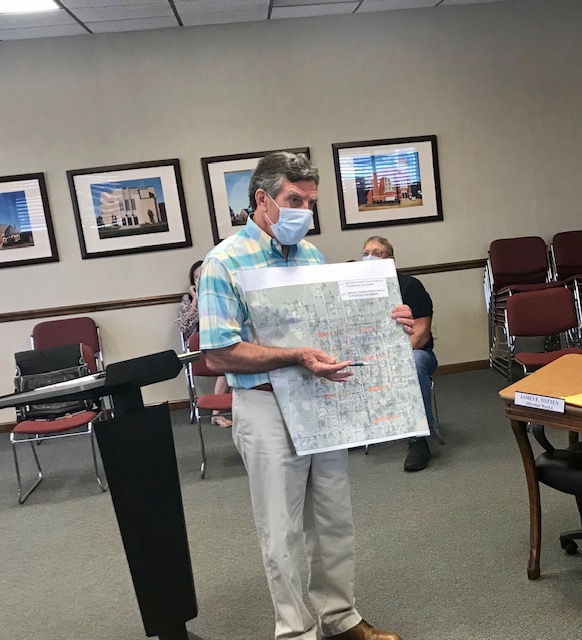 After a Fast Track grant effort failed and with another funding program pending, the Carmi City Council will make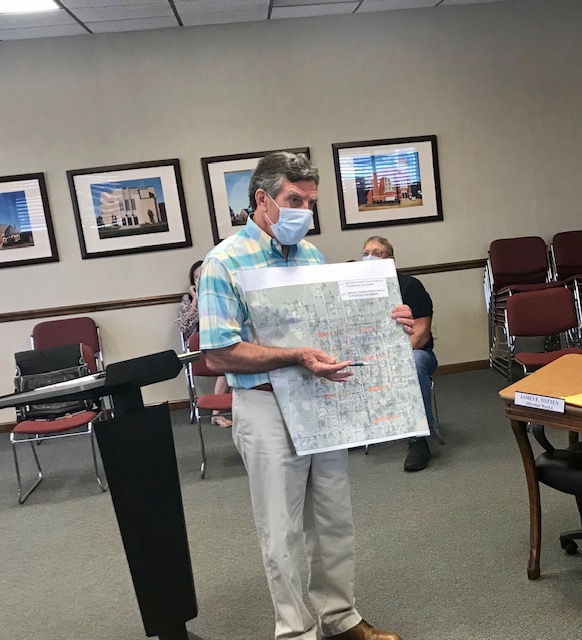 another effort to make some needed improvements to what's come to be known as the Hillsdale water main project.  Jim Brown from the engineering firm, Brown & Roberts out of Harrisburg presented project details to the Carmi City Council in a public hearing prior to the Tuesday night Council meeting.  About 55 customers in the area will be moved off 2 inch water main if the project moves forward.  There are somewhere in the neighborhood of 130 customers total affected in the area.
The Community Development Block Grant the city will be going after will require $100,000 from the city plus another $43,000 out of the Motor Fuel Tax fnds.  The city is requesting the maximum $550,000 through the DCEO program.  None of the 55 customers that will be affected were in attendance at the meeting.  More than half of the residents in the area are categorized as low to moderate income which it's believed will help the city earn the grant.  Regarding the applications so far submitted, Brown says,
"To rehash, we have made the Fast Track application.  That was turned down.  We have pending, an application, for this and the pressure reducing stations and the tower and a little bit larger area.  And this one will just get a portion of what will rank as high priority because of the health and safety threat."
The area that will be improved if the city gains the grant will be Stewart north to Hillsdale and along Sycamore. Brown says the current water line is behind people's residences and the project would move the line and the meters out near the roadway where it belongs.  The water main relocate will require service bores at each residence from their new meter to their current meter and Brown admits it's a project unlike any other he's ever worked on.
The area affected is in Ward 1 and representatives from that area, Sheila Jo Headlee and Jeremy Courson moved and seconded to move forward with the project.  The measure passed unanimously.