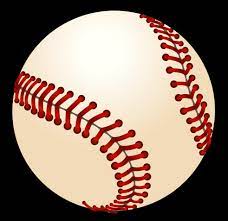 Carmi American Legion Post 224 Coach Pat Stewart's team got their season off to a solid start by dispatching Boonville Friday evening.  Post 224 went down 1 – 0 in the first before unloading for 7 runs in the second inning.  Boonville got 2 back in the bottom half and the teams traded runs from there on out, 11 – 7 the final.  Carmi overcame 3 errors committed and Landon Driscoll was good enough for the win tossing 5 and 2/3 innings.  Driscoll gave up 8 hits on the day; only 2 of the 5 runs he gave up were earned.  Cal York mopped up the last inning and a third striking out 2 and walking 3.  York was responsible for Boonville's last 2 runs.  Offensively, Noah Sweeny doubled driving in 2 runs.  Cal York drove in 2 himself going 2 for 4.  Brodie Atteberry also picked up 2 hits on the day.
On Sunday, the Legion team headed to Highland for a doubleheader, falling 11-5 in game one before rebounding to salvage the split with a 6-5 win in game two.  Noah Sweeny took the loss for Post 224.  Highland pounded out 13 hits in the win and Carmi shot itself in the foot with 4 miscues defensively.  Tanner Spence picked up the win in game 2 while Wade Sauls nailed down the save.  Carmi took advantage of 7 walks in game two and won despite being outhit 12-4.  Highland suffered from 5 errors.  In both games combined, Cal York went 2 for 5 on the day, CJ Richardson was 3 for 7, and Tanner Spence batted .333 going 2 for 6.
Post 224 is on the road again this Tuesday for a game in Mt. Vernon with Post 106 at 6.  That game is a make up of what was supposed to be the opener back on June 9th.  It was cancelled due to rain.  The team will follow up with Grayville on Wednesday with a doubleheader.  Saturday, Highland comes to Carmi for a doubleheader slated for 1pm and 3pm.