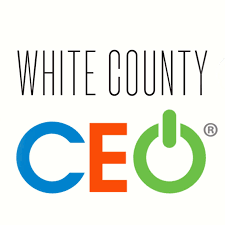 The White County CEO Class met for their awards ceremony following the Trade Show on April 25, 2022.
The White County CEO Board selected an Entrepreneur of the Year based on the work of the student throughout the entire year. This year's winner is Jace Burzynski. Jace's business is Crazy Kids Corner, offering toys and candy for kids.
The White County CEO Board also awarded the Trade Show Sales Person of the Year to Riley Dagley. Riley's business is Relaxed by Riley.
"The White County CEO Board, along with Facilitator Tracy Orr, would like to thank the community for their continued supported of the program. We congratulate the 2021-2021 class on a job well done and look forward to working with a new class in the fall," noted White County CEO Board Chairman Jeremy Jordan.
For more information on the White County CEO Program, visit whitecountyceo.com or White County CEO on Facebook.