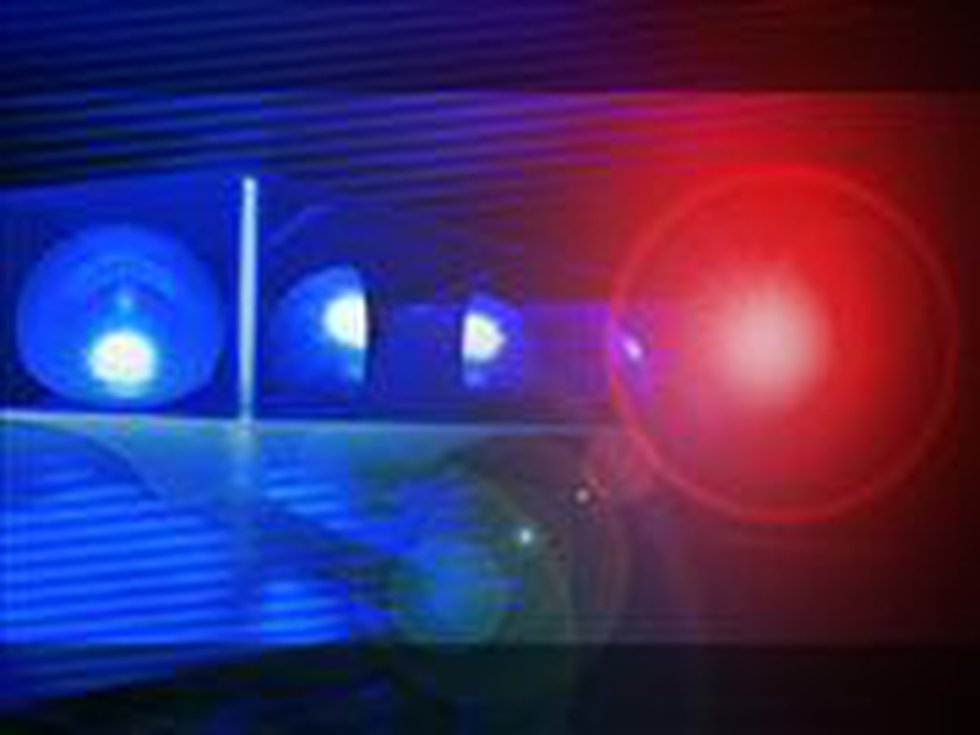 A Carmi man is in custody following an attempted homicide. On Monday, November 29, at approximately 5:19 PM, the Carmi Police Department was dispatched to the parking lot of Rock Bottom for a dispute between 24 year old Tony Buckman of Carmi and 38 year old Heather Mitchell of Carmi. While enroute Officers were advised that Buckman had fled the scene Westbound on Main in a red Jeep.
When Officers arrived at the scene, they met with Stevens and her mother. Stevens was sitting in black Ford SUV and was visibly upset. She was bleeding from her right arm. Officers observed the front passenger side of the window was shattered and appeared to have been shot out with a firearm. Stevens told Officers that she had been at Buckmans residence located at 505 N Second Street in Carmi when a verbal agreement occurred between her and Buckman inside the residence. Stevens told Officers that she stepped outside to separate so the pair could calm down. As Stevens was sitting in the black Ford , Buckman came out of the residence and the verbal argument continue. Buckman then shot at Stevens from the passenger side of the vehicle through the glass. The argument continued as Stevens was trying to find the keys to flee to safety. Stevens was able to leave the residence and calked her mother to meet her at Rock Bottom. After Stevens mother arrived and she was trying to tell her what happened, Buckman arrived at Rock Bottom also. Buckman attempted to block Stevens vehicle in using his and another argument ensued now between Buckman and Stevens mother. Upon learning Police had been called, Buckman fled the scene.
Stevens was checked for injuries by the White County Ambulance. She received injuries from the glass shards on her right arm and leg. Carmi Police issued an ISPERN alert to area law enforcement for Buckman and the red Jeep. Carmi Police processed the scene and recovered a spent bullet from the interior of the vehicle.  A while later information was received that Buckman may be on his way to Harrisburg. Saline County Dispatch was advised of the information and Saline County authorities set up surveillance looking for the vehicle.
At 9:51 PM, a Harrisburg Officer located a vehicle matching the suspect vehicle entering Harrisburg. A registration check confirmed it was the vehicle they were looking for. The vehicle was then stopped and verbal contact was made with the occupants of the vehicle. The driver fled the scene and a vehicle pursuit ensued with the driver swerving in and out of traffic, nearly hitting motorists head on. The pursuit ended when the driver crashed into a brick wall. Officers were then involved in a short foot pursuit with the suspect before taking to him into custody in the Sonic parking lot.
The suspect taken into custody was confirmed to be Buckman. During a search of Buckmans person, Officers located 44 grams of meth(ice). During the investigation Officers also arrested a 17 year old juvenile male who was in possession of a handgun.
Buckman is being held and charged in Saline County with Possession of Meth, Aggravated Assault, Aggravated Fleeing or Attempting to Elude a Police Officer and Criminal Damage to State Supported Property.
A report has been sent to the White County State's Attorney. Formal charges for Wite County are pending. Carmi Police Department was assisted by the White County Sheriff's Department.