We're following multiple reports of Bear Sightings in the immediate Carmi and White County area.  In a strange turn of events however, residents, especially children are actually encouraged to leave their residentces and search for the "Ursus" in question.
That's right, the Carmi Kiwanis Club has organized a bear hunt…or more appropriately, a "Teddy Bear Hunt" that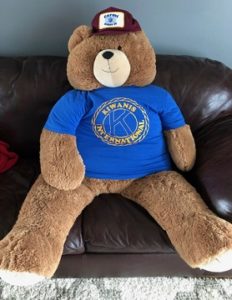 encourages both the young and young at heart to [at a safe distance] venture out from seclusion and go looking for bears in windows.  Members of Kiwanis as well as the business community and even some residents are encouraged to place teddy bears in windows of their facilities and homes to offer those who are feeling cooped up a fun and safe activity to get out of the house, enjoy the nicer weather, and share some joy together.
A list of addresses where known bear sightings can be guaranteed will be made available on the Carmi Kiwanis Club facebook page as well as in continuing coverage posts from WROY/WRUL on social media and the here on this website, wrul.com.   You can begin immediately by finding bears at the downtown studios of WROY/WRUL (101 North Church Street in Carmi), at First Mid Bank & Trust on Main Street, and at Town & Country Real Estate on Main Street in downtown Carmi.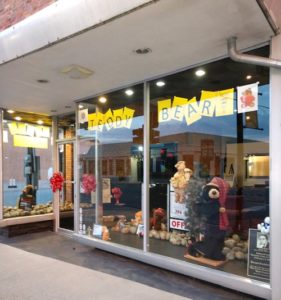 Anyone is welcome and encouraged to participate and it can be as simple as placing a teddy bear in your window to an elaborate display.  Kiwanis members hope that it will offer you a chance to get creative.  If you'd like your bear featured, you can send a message to the Carmi Kiwanis facebook page or email your address to [email protected].  Names will NOT be included in the address post for privacy and as a safety precaution and "hunters" are reminded to stay off of private property and to "hunt" from a safe distance in light of the CDC's distance guidelines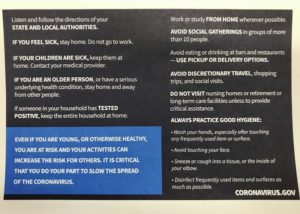 during the Covid-19 pandemic.
The Carmi Kiwanis Club's mission is to "serve the children of the world" and members hoping this effort will enjoy this fun event.  You're encouraged to take selfies with the bears you find in the background and post them to the Carmi Kiwanis facebook page.
Happy Hunting