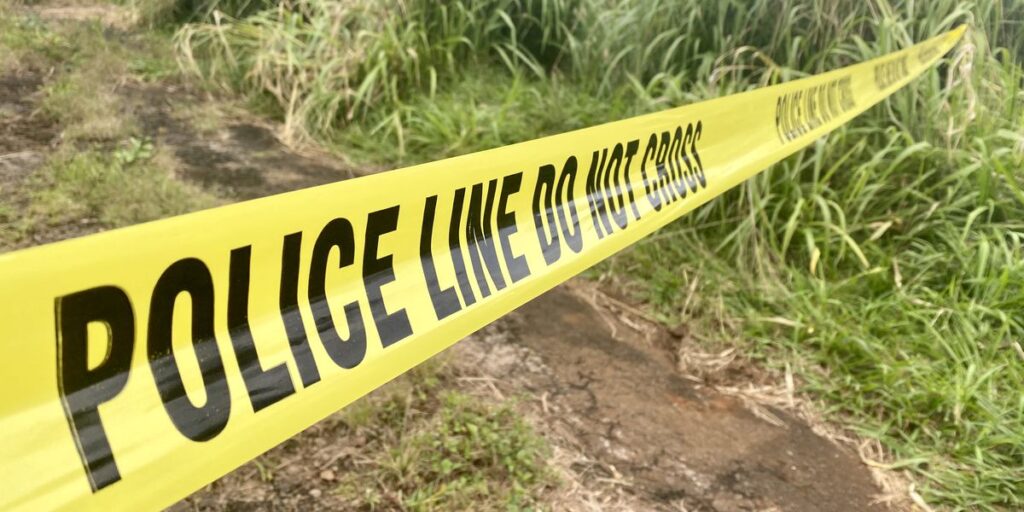 Story Updated 5:45pm, 6/12/20
Arrests have been made in the homicide investigation of Chase Edward Mitchell.  30 year old Richard Emerson, 22 year old Toria Emerson, and 42 year old Troy Gwaltney have all been charged with Class 3 felonies for concealment of a homicidal death.  The documents allege the three defendants "knowingly concealed the death of Mitchell by transporting his body for the purpose of disposing".  A bond hearing is set for Monday, June 15th.
Services for Chase Edward Mitchell are being held at Sloan Funeral Home in Galatia on Tuesday, June 16th.  Family will be allowed to attend at 10am with friends following at 11am.  Only 10 individuals at a time are allowed inside due to CoViD-19 precautions.  The family is requesting plants instead of flowers due to Chase being cremated.
Story Updated 12:00pm, 6/12/20
We're told individuals have been detained in the murder of Chase Edward Mtichell of Eldorado.  Among those brought in for questioning are 22 year old Toria Emerson, along with Richard Emerson, and also Troy Gwaltney.  At this point, we're still awaiting to hear from officials with the Illinois State Police with specific charges filed, but we do know the 3 individuals were being detained in Saline County.  If officially charged in the case, they'll be prosecuted in Gallatin County however.
Illinois State Police is handling the investigation.  They removed 5 brown bags worth of evidence and also a piece of a wall.  There were also sections of carpet that were confiscated as evidence from Our Father's House, a church building on Mulberry in Eldorado that the ISP is now in possession of.  That building is owned by Sharon Gwaltney, the mother of one of the individuals brought in for questioning in connection with the homicide investigation.
Volunteers with Missing Persons Awareness Network, NFP have worked around the clock the last 7 weeks to help find Mitchell and have also been able to hand over a plethora of what they suggest is supporting evidence to help solve the crime and give Mitchell's family some closure and justice.  A Candlelight Community Vigil has been organized for Monday, June 15th from 8pm to 9pm.  The vigil will be held at Mahoney Park in Eldorado.
Story Updated 4:30pm, 6/11/20
It's believed foul play led to the death of Chase Mitchell, a special needs Eldorado man who was last seen on April 16th.  The body found earlier this week near the Saline County line has been identified as belong to that of Mitchell.  Gia Wright, founder of Missing Persons Awareness Network, NFP says her agency was notified around mid May and began assisting in the search.  Earlier this week, they received a tip.
"So we got a call at approximately 6pm on Tuesday night, June 10th and it was a notification that something wasn't right in the area and that there was a foul smell.  So we had somebody go out there and once they confirmed that there was just no doubt in either of our minds that the police needed to be called, we did."
Up to that point, many believed and all hoped Mitchell was still alive.  Initially, Wright says authorities weren't even certain whether the body found was male or female.  Once discovered, Illinois State Police Crime Scene Investigators took over the site and identification of the body was underway.
We've reached out to ISP District 19 Master Sergeant Gwendolyn Basinger for details.  Wright says she's confident it's a homicide however, "I can say that I have absolute confidence and always have with the Illinois State Police.  I'm well aware that they're interviewing people around the clock at this point.  They're taking this very seriously and I'm absolutely confident that this will come to closure.  I don't believe anyone else in the area is in immediate danger."
Mitchell was last seen on April 16th, according to Wright.  "April 15th was the initial thought.  We confirmed since then that April 16th, the payee went to his home on Mulberry in Eldorado to hand him his check.  He gets SSI Disability payment and he had asked for money after he pays his bills.  He didn't have a ride and the payee went to that residence, handed him the money and there's no record, no confirmation of him ever being seen again anywhere."
The investigation continues.  We expect to have additional details from authorities Friday.
Original story below from 11am, 6/11/20
We're awaiting identification of a body found in Gallatin County earlier this week.  Gia Wright of Missing Persons Awareness Network, a non-profit confirmed to WRUL News Thursday morning that the body was found on Tuesday evening after receiving a tip of where investigators should search.  Currently, officials are working to identify the body.  We're told when the body was located, it wasn't immediately apparent if it was a male or female.  Master Sergeant Gwendolyn Basinger of the Illinois State Police is the lead investigator on the case.
Chase Edward Mitchell of Eldorado has been missing since April 15th.  There's no indication at this time that the body found is that of Mitchell's, but rumors are naturally swirling and there is concern that it could be Mitchell.  We hope to have an ID in the coming hours or days and will update the story as details become available.
Wright says there are currently 204 unidentified bodies in the state of Illinois.