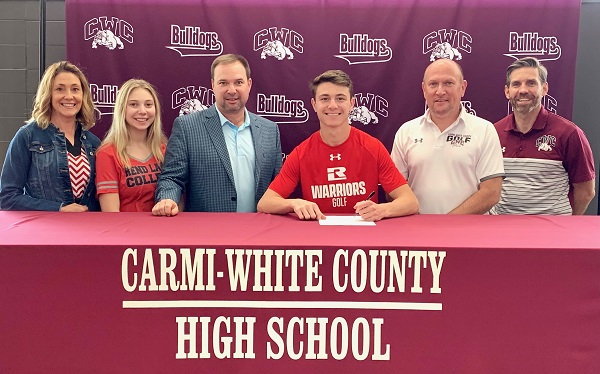 The sectional Track and Field meet was held yesterday at the Van Metre Sports Complex in Fairfield Wednesday.  Ty Barbre has once again qualified for state by running a 10 minute, 5 second two mile.  He finished third in the race, but finished ahead of the qualifying time of 10:12.64 to advance and will run at Eastern Illinois University next Thursday, June 17th.  Tyler Spence also ran well and finished 4th in the 1600 meter with a time of 4:47.23.  Trey Dixon picked up a 5th place finish in the 800 with a 2:12.48.  Andrew Dodgson ran a 51:30 in the 300 meter hurdles.
Other area competitors faring well include Jeffrey Hargrove of Hamilton County.  He picked up a 3rd place finish in the 400 with a personal record of 53:82.  He was immediatelyl followed by Jake Rush from NCOE with a time of 54:55.  Fairfield's A.J. Gonzalez finished 2nd in the shot put with a heave of 13.77 meters.  Konnor Dagg, also of Fairfield picked up 3rd in the Discus with a throw of 37.57 meters.  Landon Zurliene of the Mules track and field team won the High Jump clearing 1.83 meters.  A pair of Hamilton County pole vaulters finished 4th and 5th, Aaron Meade cleared 2.95 meters while Jeffrey Hargrove set his second personal record of the day clearing 2.8 meters.  And, NCOE's Jake Rush won the Long Jump by jolting out 6.44 meters, a personal record.
DuQuoin ran away with the team win for the Indians' 3rd straight Class 1A Sectional title.  A total of 13 individuals in 10 events including all 4 of it's relay teams qualified for state next week.
The girls state meet is coming up today at Eastern Illinois.