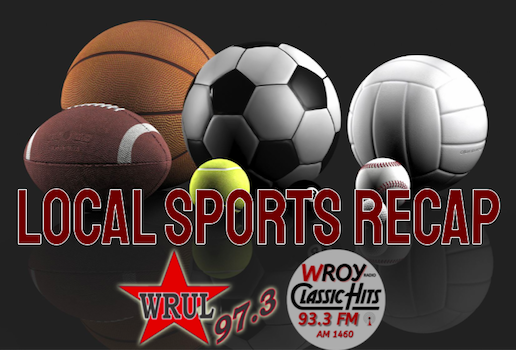 Back on Friday the Carmi-White County Bulldogs defeated the Sesser-Valier Red Devils in dominant fashion, 44-12. Isaac King rushed for 206 yards and 2 touchdowns, he also intercepted a pass and returned it for a touchdown. Draxtyn Aud rushed for 125 yards and 3 touchdowns. Warren Legg also scored a rushing touchdown. The Bulldogs are 3-0 for the first time since 2016. They will host Christopher-Zeigler Royalton this week in hopes to go 4-0 for the first time since 2011.
The CWC Boys golf team took part in the Benton Invitational on Saturday. The Bulldogs went up against some of the best teams in Southern Illinois, finishing in 7th place. Maxon O'Daniel led the way for CWC who shot an 87 on the day. Gage Atteberry shot a 92, Zack Roark shot a 97, Gabe Winkleman shot a 100 and Connor Newell shot a 103. The Golf team is back in action today as both the boys and the girls will host Zeigler-Royalton
The CWC Volleyball team went 2-2 on Saturday at the Benton Invitational Tournament, much like the golf team, they played some tough competition. The Lady Bulldogs defeated Grayville in 3 sets and Christopher in 2 sets. They then fell to the host Rangerettes in 3 sets before ending the day with a 2 set loss to state ranked Nashville. The Volleyball team will travel to Edwards County tonight. 
Also on Saturday the Carmi Jr. Pro football teams swept Eldorado on the road. The 5th and 6th grade team won 22-6, and the 7th and 8th grade team won 36-22. Both teams will host Flora this weekend.
This week's sports schedule:
Monday, September 12:
Boys & Girls Golf vs Zeigler-Royalton
Volleyball at Edwards County
Tuesday, September 13:
Boys Golf at Flora
 JH Baseball & Softball vs Flora
Wednesday, September 14:
Boys and Girls Golf at Fairfield/Eldorado
Girls Tennis vs Marion
 JH Baseball & Softball at Harrisburg
Thursday, September 15:
Girls Tennis at Salem
Volleyball at Hamilton County
Cross-Country at NCOE
Friday, September 16:
CWC Football vs CZR
 JH Baseball vs Mt. Carmel
Saturday, September 17:
Boys & Girls Golf at Salem Invitational
Jr. Pro Football vs Flora
JH Softball vs Mt. Carmel